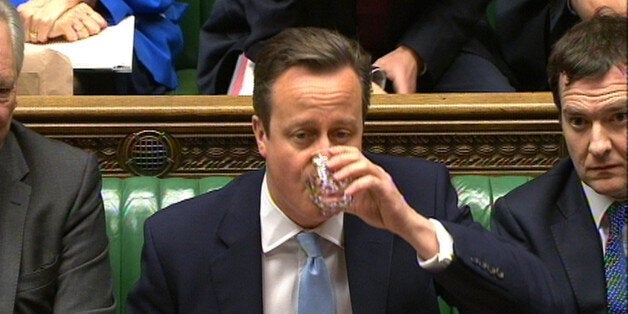 David Cameron is to avoid a confrontation with his own backbenchers by ordering Conservative ministers to abstain in a key vote over deporting foreign criminals.
An amendment to the Immigration Bill tabled by Tory Dominic Raab, and supported by over 100 backbenchers, would prevent foreign nationals dodging deportation after serving a jail sentence by claiming that it would breach their right to a family life.
Downing Street said Cameron had "a very great deal of sympathy" with Raab's intentions but feared that his proposals might not be workable, in other words, illegal.
Cameron's decision to abstain will also split the coalition, as Nick Clegg has told Liberal Democrat ministers to oppose the amendment in the House of Commons this afternoon.
In an attempt to avoid humiliating headlines declaring that Cameron had suffered a huge rebellion, party whips decided it would be best for ministers to instead not oppose Raab.
Tory MPs were sent a message early this afternoon telling them that "if the Raab amendment is put to the vote, the payroll in its widest form must abstain".
Labour's shadow Home Office minister David Hanson said the government was "in chaos" over its flagship Bill. However he was unclear as to which way the Labour front bench would vote.
Popular in the Community