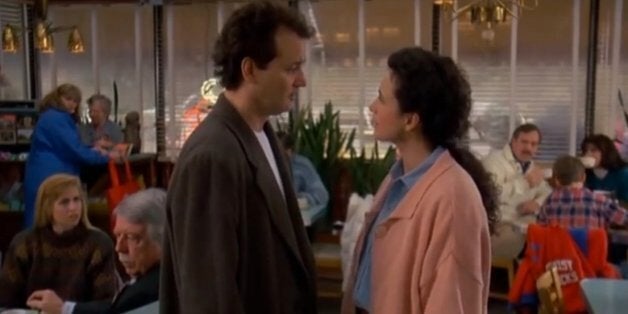 It's a comedy film that's beloved of religious leaders, movies critics and audiences alike - and a movie whose title has become a phrase in its own right. A film that doesn't just provide laughs but questions about existentialism, too - and one that definitely bears repeated viewing. Appropriately enough.
Yes, 'Groundhog Day' - the tale of a weatherman forced to spend the same day over and over again, and in doing so, learning to be a better person - is a modern classic. And it turns 21 this year.
So what better way to celebrate 2 February than to celebrate Harold Ramis's wonderful movie about that date - most notably its cracking screenplay by Ramis and Danny Rubin, and its brilliant performances from Bill Murray and the rest of the cast.
Here are 21 of the finest, funniest moments in a film that is made up of pretty much nothing but fine, funny moments. With a special mention to the one moment that never takes place: an explanation of why this is happening to Phil Connors in the first place. Because the absence of that moment is just one reason for the film's brilliance.
Take it away, Sonny and Cher...