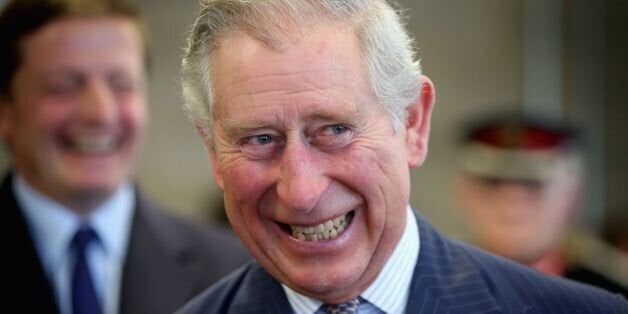 The Prince of Wales has branded climate change deniers the "headless chicken brigade."
During an awards ceremony recognising a leading young green entrepreneur, the heir to the British throne slammed sceptics for ignoring overwhelming scientific evidence.
In a speech to announce the winner, Charles told the invited audience of finalists, sustainability experts, entrepreneurs, business leaders and policy makers: "It is baffling, I must say, that in our modern world we have such blind trust in science and technology that we all accept what science tells us about everything - until, that is, it comes to climate science.
"All of a sudden, and with a barrage of sheer intimidation, we are told by powerful groups of deniers that the scientists are wrong and we must abandon all our faith in so much overwhelming scientific evidence.
"So, thank goodness for our young entrepreneurs here this evening, who have the far-sightedness and confidence in what they know is happening to ignore the headless chicken brigade and do something practical to help."
He presented Gamal Albinsaid with the inaugural Prince of Wales Young Sustainability Entrepreneur Prize, designed to inspire young people around the world to tackle environmental, social and health issues.
He also told the guests: "As you may possibly have noticed from time to time, I have tended to make a habit of sticking my head above the parapet and generally getting it shot off for pointing out what has always been blindingly obvious to me.
"Perhaps it has been too uncomfortable for those with vested interests to acknowledge, but we have spent the best part of the past century enthusiastically testing the world to utter destruction; not looking closely enough at the long-term impact our actions will have."