An Ohio man has been buried according to his dying wishes - astride his beloved Harley Davidson encased in a see-through glass casket.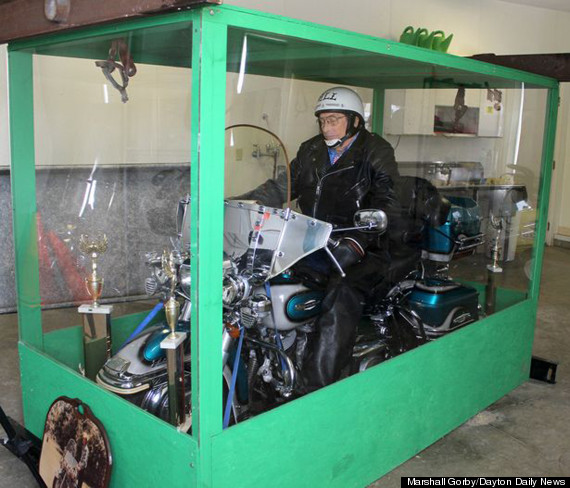 Billy Standley and his custom-painted 1967 Electra Glide cruiser were towed to the funeral by pick-up truck last Friday.
The rather impressive if slightly macabre arrangement required five embalmers, an extra-large cemetery plot and a crane to place it in the ground.
Billy started the project himself before his death from lung cancer aged 82 and would often show off the casket in his garage to guests.
Daughter, Dorothy Brown, said: "He was a quirky man. But when it comes to us kids, he loved us, he raised us well and, of course, we wanted to help him."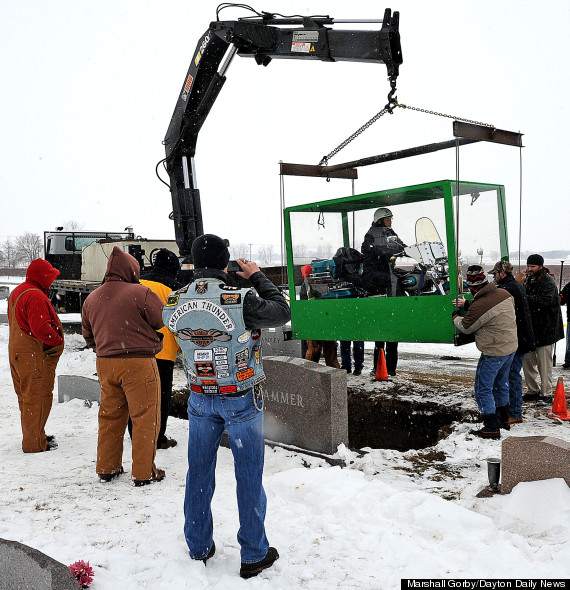 His sons, Pete and Roy helped build the casket. Billy had told his family the bike gave him a sense of adventure after settling down with his family.
Pete said: "He'd done right by us all these years, and at least we could see he goes out the way he wanted to."