NEWSFLASH: penis size does matter.
But (as you may be pleased to hear) bigger doesn't necessarily mean better.
The Authentic Women's Penis Size Preference Chart rates the length:girth ratio of the male member from "ideal" to "not satisfying". See below for more.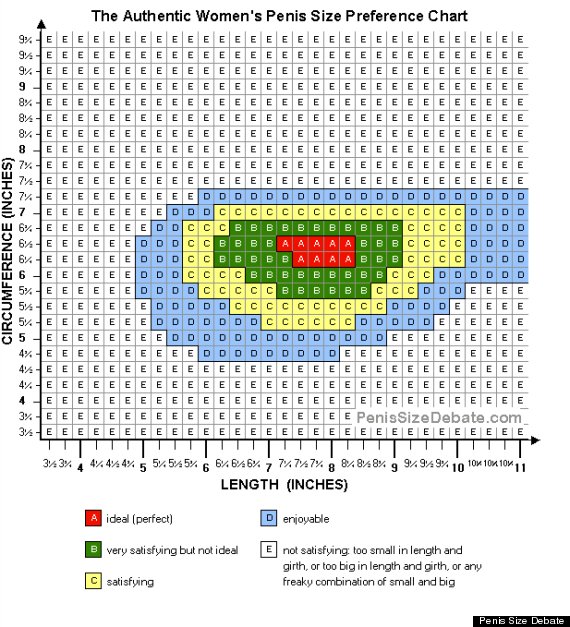 According to the chart, the ideal penis size is between 7.25-8.25inches in length and 6.25-6.5inches in circumference. Quite specific, but hey - us gals have needs.
Anything less than 5inches in length is deemed "not satisfying". The same can be said for penises with circumferences under 4.5inches or more than 7.5inches.
SEE ALSO:

Insightful Maps Show The Difference Between Average Penis Size And Breast Size Around The World

Does Penis Size Matter? This Guy Who Made Documentary 'UnHung Hero' After His Girlfriend Dumped Him, Finds The Answer

Men, Stop Fretting About Penis Size - Worry About The Inches On Your Shirt Collar
[H/T Buzzfeed, PenisSizeDebate]