Meeting Saga Noren from 'The Bridge' in person is not what you expect.
Sofia Helin, the actress who has played her to perfection through two series of the Scandinavian global hit, is soft-voiced, delicate, round-eyed and very, very gentle. With her fair colouring, stilted but perfect English, she could easily be an ABBA younger sister.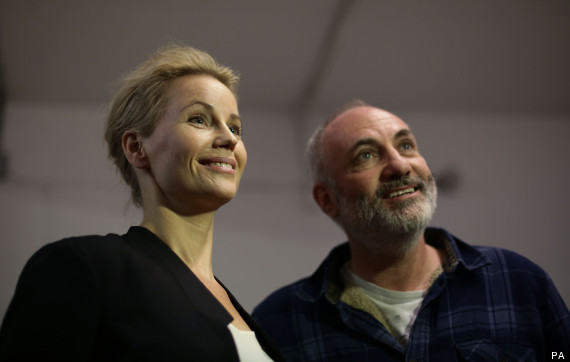 Sofia Helin with co-star Kim Bodnia in London this weekend for the Nordicana festival, dedicated to all things Scandinavian...
And she admits that it is a huge effort to transform herself into Saga Noren, one half of the Swedish-Danish crime busting duo, whose second series came to a stunning finale this weekend on BBC4.
Sofia previously told me she had not initially wanted to play Saga, she was "too different from me. I didn't like her".
Things are different now, it seems... she smiles. "Now I love her, so it's not an effort in that way. In other ways, it's a big effort."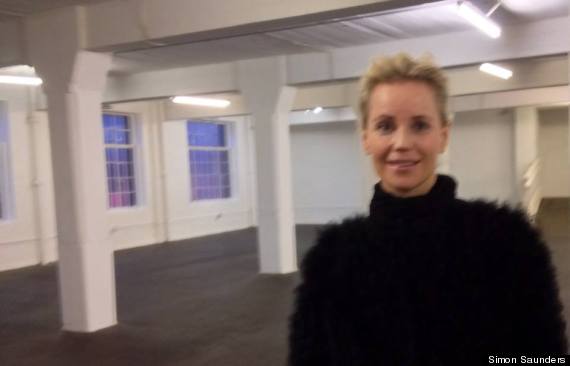 Sofia is a much softer version of Saga in person, proving what a good actress she must be
She explains, "It means being away from my family for a long time." (Sofia is the opposite of Saga, happily married with a son, and lives at the opposite end of Sweden from where 'The Bridge' is filmed.)
"And it takes me a long time to take off the skin. Because I do it for such a long time, and she thinks so differently from me, I go into it so hard, I try to think about it as part of the work.
"If I work nine months with her, it takes me almost as long to unfold from her, recover, be myself again."
REVIEW: 'The Bridge' Series 2 Comes To A Satisfying, Stunning, Sad Climax
Saga Noren - with her leather trousers, vintage Porsche, propensity for asking her boyfriend for regular sex and taking off her shirt in the office when it's time to change - has been added to the list of TV personalities, along with Sherlock Holmes, Corrie's Roy Cropper and Ricky Gervais's Derek, being placed by viewers and critics somewhere on the autistic spectrum, even if this is not spelt out by writers. What are Sofia's thoughts?
"I think she has some kind of Aspergers," she says. "She's highly functional but she has it.
"I really admire her logic and capabilities to see connections and details."
Finally, what's she learned from Saga? Sofia Helin looks admiring.
"Not to be ruled by my own emotions."
'The Bridge' Series 2 final episodes are available on BBCiPlayer. The whole series DVD is available from Monday 3 February. Series 3 will be shown next year.