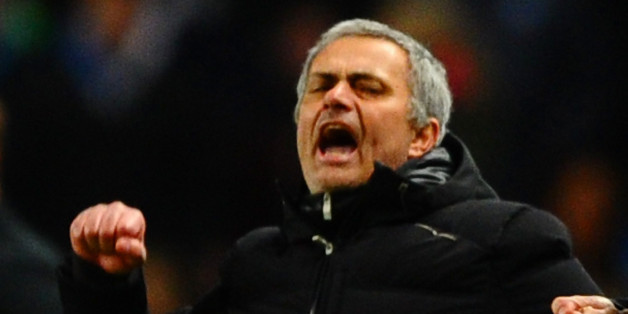 Getty
Chelsea manager José Mourinho revealed club masseur Billy McCulloch gave the team-talk ahead of the Blues' 1-0 win at Manchester City.
Branislav Ivanović's first-half strike proved enough as Chelsea recorded a richly deserved win to move level on points with City.
In doing so, they became the first team to do the double over City since Everton in 2010-11, although Mourinho joked he couldn't understand McCulloch's motivational speech.
Manchester City 0-1 Chelsea: 5 Talking Points
"I didn't speak," Mourinho said. "It was Billy the masseur that spoke to the team. He was screaming so much in Scottish I didn't understand him but the players were clapping. It was Billy's team-talk."
"Today we won because we were the best team. We defended very well, we were very compact, we deserved it.
"A victory is a victory but a victory against a very good team is better than a victory against an ordinary team. More credit to my players.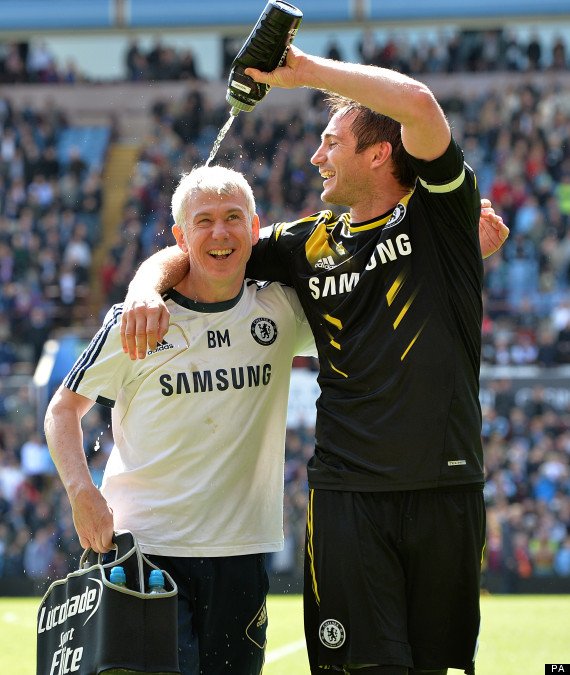 McCulloch with Frank Lampard at Villa Park last season
"We love the big games. Obviously when you love it maybe you feel extra motivated for that and I keep saying, the best thing for the evolution of this team is not to play Europa League, not to be 15-20 points behind the leader but with pressure to be there, to be close to the leaders.
Mourinho ramped up the kidology in his post-match press conference when he reiterated Chelsea were not in the title race.
Chelsea became the first side since Birmingham in November 2010 to keep a clean sheet in the league at the Etihad Stadium, and even though they are two points behind leaders Arsenal, Mourinho stressed his team are still some way behind their rivals.
"Two horses and a little horse that still needs milk and to learn how to jump. A horse that next season can race," was the Portuguese's assessment of their chances.
"I don't agree (with their title credentials). We lost points at home against West Brom, against West Ham, we lost at Stoke, we lost at Newcastle.
"We are a team in evolution but this is the kind of performance that helps the team to grow up a lot, tactically, mentally, I think it was fantastic."