Gold medalist Julia Mancuso poses for a sexy photo shoot in the February edition of GQ to coincide with the Sochi Winter Olympics.
United States skier Mancuso, who won gold in Turin eight years ago, talks to the magazine about her winning habit.
"It's not a shock to me when I have a good race," she says. "I started to tell people I'd just worn my lucky underwear."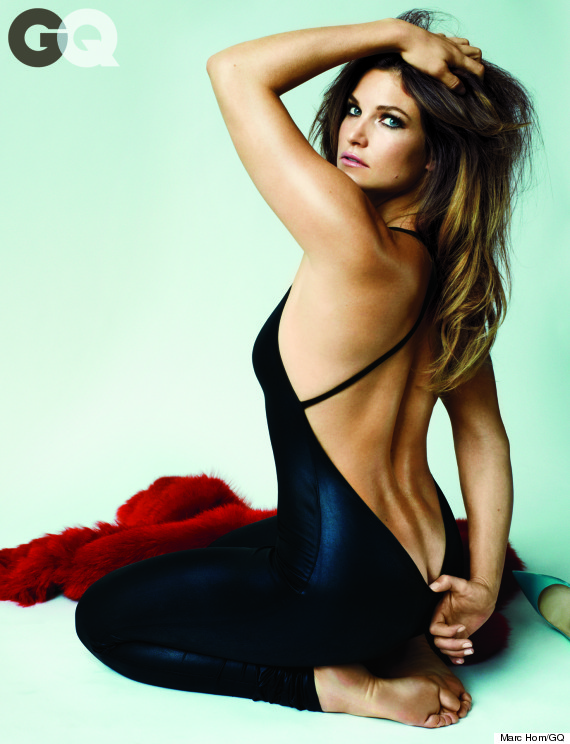 Mancuso claimed gold at the 2006 Winter Olympics in Turin, Italy
In 2010, she actually designed an underwear line, Kiss My Tiara, so there's an element of truth.