Adam Richman's Man V Food was sheer food porn for those of us who watched him chomping his way around America, marvelling at the amount of food he managed to pack away.
But unfortunately, as Adam found out, extreme eating challenges - from trying 15 dozen oysters to something terrifying called a Sasquatch Burger - comes with a price.
Fun as it may have looked on TV, Adam soon became worried about his health and dwindling love life. He also developed sleep apnoea - the condition which obstructs oxygen flow to the brain - and since shedding 60lbs, that has since stopped.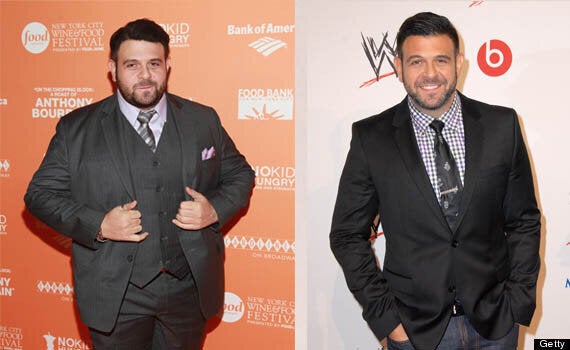 Luckily for Adam his show had reached a natural end after four years on air, and so he embarked on a healthy routine that made him shed the weight fairly quickly.
He eliminated white flour and dairy from his diet and threw out peanut butter and ice cream - his two favourites - instead buying healthy snacks. He favours eating small, 150-calorie meals every two hours, and now - rather than a ginormous burger, his favourite diet foods include almonds, Greek yogurt and salmon.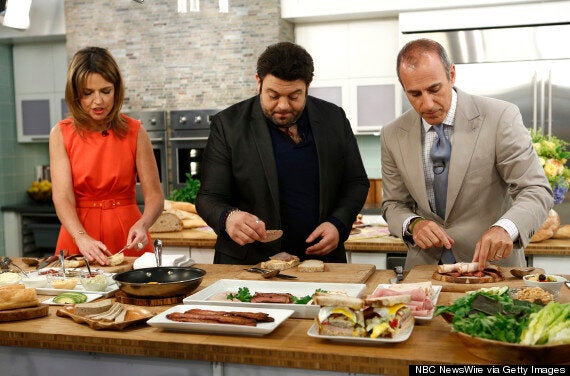 Alongside a diet change he also ramped up his exercise routine from a sedate 30-minute amble on the treadmill to weight training and football practice. He also makes sure he walks 10,000 steps each day.
Story continues below the slideshow: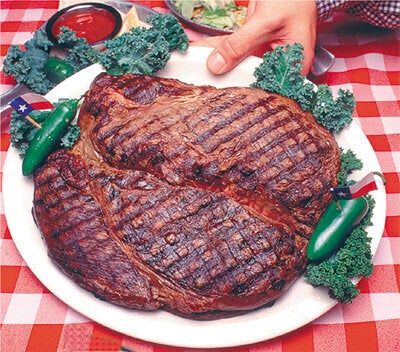 Restaurant Food Challenges
Adam now has a new show called Fandemonium which is about fan gatherings around particular events (one includes testicle festivals), but doesn't regret his time on Man V Food.
"When I watch old episodes , I see my doughy face. But I'm not filled with regret. Man v. Food was the biggest career-defining opportunity. I went from anonymity to someone of note with access to amazing eateries."