Google has stepped into the furore surrounding the issue of gay rights in Russia with a rainbow coloured logo to mark the start of the country's Sochi Winter Olympics.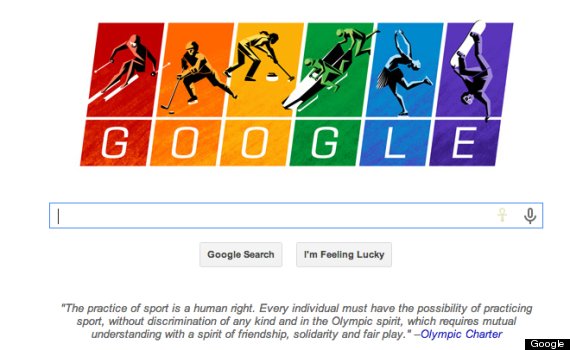 Good work Google
The colourful protest also comes with a quote from the Olympic Charter which reads...
"The practice of sport is a human right. Every individual must have the possibility of practicing sport, without discrimination of any kind and in the Olympic spirit, which requires mutual understanding with a spirit of friendship, solidarity and fair play."
Russia has come in for a torrent of criticism in the run-up to the games after passing legislation last year that banned the dissemination of so-called "gay propaganda" to minors.
SEE ALSO: