Formula One supremo Bernie Ecclestone is confident that the bribery charges he faces will be dropped before the case reaches court in April.
Ecclestone, who faces corruption charges relating to a £37 million payment to German banker Gerhard Gribkowsky, made the claim at a charity event in central London for Great Ormond Street Hospital.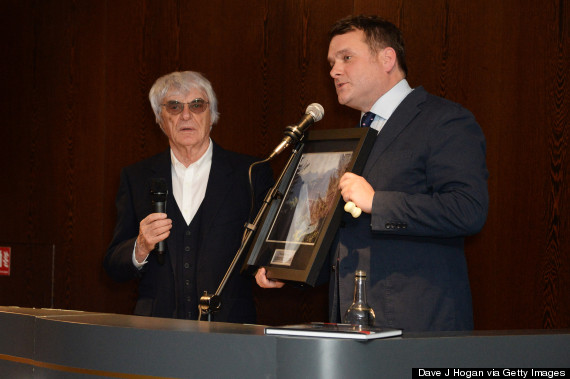 Bernie gives the Coys auctioneer a hand
"I bet you it will not happen," the 83-year-old said at the Zoom Photographic charity auction, adding: "Things happen in life and you have to get on with it."
Ecclestone won backing from Red Bull Racing boss, Christian Horner, who was also at the event, who described the F1 boss as "the right man" for the job, adding that the sport "needs him more than ever".
The auction at the InterContinental London Park Lane hotel was of a number of signed photographs taken by F1 drivers and others in the sport during the 2013 season.
Horner and Ecclestone were joined at the event by a host of leading motorsport figures and celebrities, including Williams Deputy Team Principal, Claire Williams, CEO of Formula E, Alejandro Agag, Tamara Ecclestone who was showing off her baby bump, TV presenters Vanessa Feltz, Charlie Webster and TV chef James Martin.
The Red Bull chief, who had entered an image of his donkeys, gave a wry smile when he was asked by host and BBC F1 presenter, Suzi Perry, about the current fortunes of his team's RB10 car.
"My donkeys have more power that a Renault at the moment," he replied.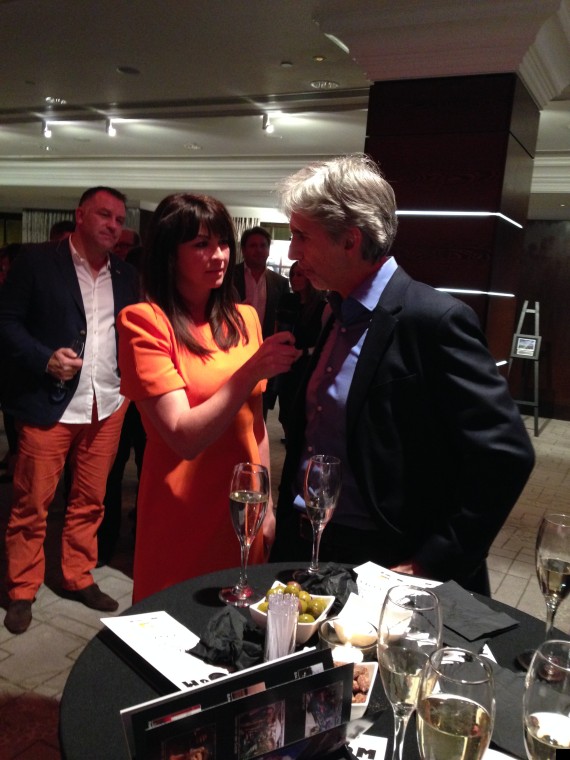 1996 F1 world champion Damon Hill talks to host Suzi Perry at the event
Red Bull face a race against time to get their car up to speed for the new season after a disastrous first test in Jerez two weeks ago. The cars managed to cover just 21 laps - and few of those consecutively - over the three-day test compared to Mercedes who completed 309 laps.
Auctioneers Coys conducted the sale of the exclusive collection, which as well as those taken by Horner and Ecclestone, included images from Sebastian Vettel, Lewis Hamilton, Mark Webber, Fernando Alonso, Nico Rosberg and Michael Schumacher.
More than £20,000 was raised on the night for Great Ormond Street, including from Ecclestone himself who bid on and bought his own picture.
Another 20 photographs are on offer as part of a two-week online auction that went live on 10 February at www.coys-zoom.co.uk.