Davina McCall had to be carried out of Lake Windermere and was treated for hypothermia after she swam a mile in aid of Sport Relief.
The TV presenter, who was "sick with fear", emerged from the lake exhausted after she completed the third of her seven-day challenge.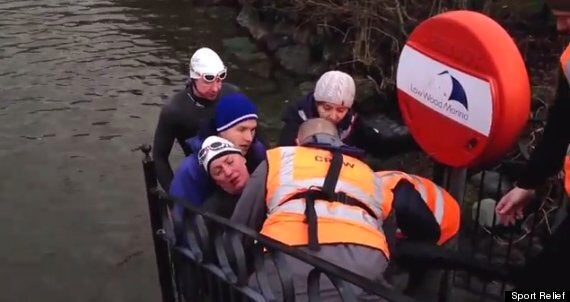 McCall had to be carried out of Lake Windermere after her swim
McCall, 46, is "undergoing a medical assessment after suffering suspected signs of hypothermia".
So far in the BT Sport Relief Challenge: Davina - Beyond Breaking Point, she has pedalled her way through temperatures which have been just 3C (37.4F), plus a further chill from winds of up to 40mph. She was due to complete a 14-hour, 130-mile cycle to Keswick today (February 10).
Professor Greg Whyte, the trainer for the Sport Relief challenges, said: "These are the worst weather conditions we've seen on any challenge - it's the worst weather ever."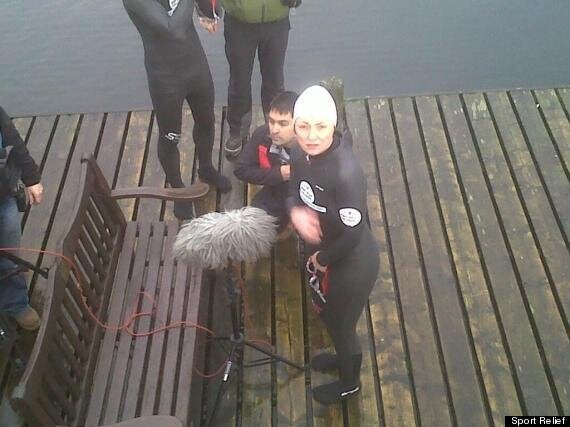 McCall lines up before the start of her swim
It is the latest health setback during a Sport Relief challenge. In previous years David Walliams picked up bugs during swimming down the River Thames, as well as developing sores from his wetsuit, and two years ago John Bishop was left in agony amid worries about stress fractures as he did back-to-back marathon distances while travelling from Paris to London.