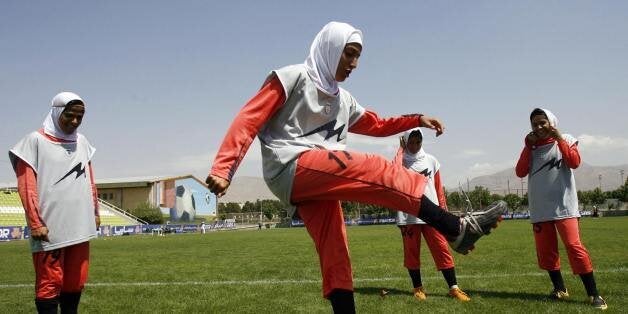 Footballers in the Iranian women's league are to undergo gender tests after it was revealed four professionals were men.
The Telegraph say the men in question had either not completed sex change operations or were suffering from sexual development disorders.
Medical examiners will turn up unannounced to conduct the mandatory tests at clubs in the country's female premier league, and news agency IRNA reported seven players' contracts have been terminated under the Iranian federation's gender test directive.
Ahmad Hashemian, head of the Iranian football federation's medical committee, said the tests would have to be carried out before prospective players signed contracts.
"If these people can solve their problems through surgery and be in a position to receive the necessary medical qualifications, they will then be able to participate in [women's] football," he told IRNA.
Popular in the Community