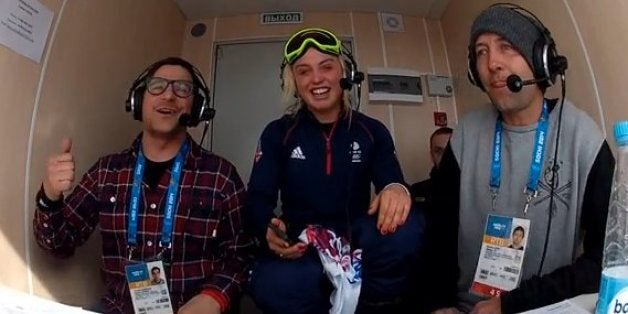 The BBC are likely to receive more complaints following the commentary during Katie Summerhayes' second freestyle skiing run in Sochi on Tuesday morning.
While Summerhayes awaited the outcome of her second run, the BBC website wrote the commentators Leigh and Warwood were "cock-a-hoop".
"It's a medal! I'm sure it's a medal!" screamed Ski Sunday's Graham Bell.
"Oh no! 70.60," Warwood moaned when it was revealed Summerhayes finished outside the top three. "It's not enough, and the hand drags have cost her there, they really have. But you know what? She's 18 and will be 22 in South Korea. Summerhayes is going to feel robbed, but she has done herself and British sport proud."
Making a hasty U-turn, Bell added: "She just had to stick it on her first run. The second run is so much harder. It came down to her not landing that first run."
Snowboarder Aimee Fuller, a friend of Jones', joined the duo and was heard cheering when Austria's Anna Glasser fell.
She said: "Are we supposed to do that? Probably not."
Popular in the Community