The teenager was billed as one of Team GB's biggest hopes in Sochi, having become the first female Briton to win a World Cup skiing medal last year.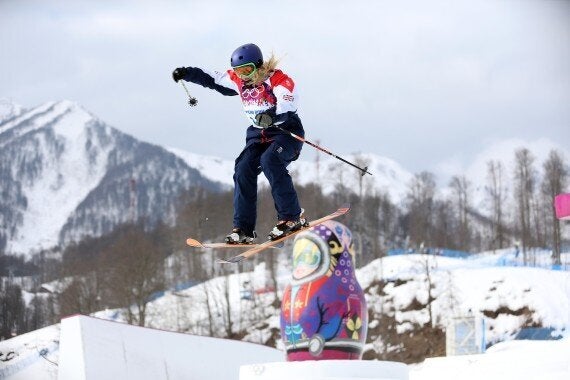 Summerhayes' disastrous first run effectively cost her a medal
However, Summerhayes fell on her second jump when she attempted a switch 1260 and her left ski came up upon landing. Her 19.40 score left her in 10th spot after the first runs.
"I'm gutted, I really am gutted," she said.
Canada's Dara Howell stormed to the title with a score of 94.20, while Devin Logan took silver and Kim Lamarre earned bronze.