'Line of Duty' was BBC2's most successful ever drama, when it came out last year, thanks in no small part to the enigmatic charisma of actor Lennie James in the central role of corrupt cop Tony Gates.
Millions watched agog as he tried desperately to wrangle his way out of an investigation into his dealings and finances by Internal Affairs, also juggling wife and mistress, played by an equally ill-fated Gina McKee.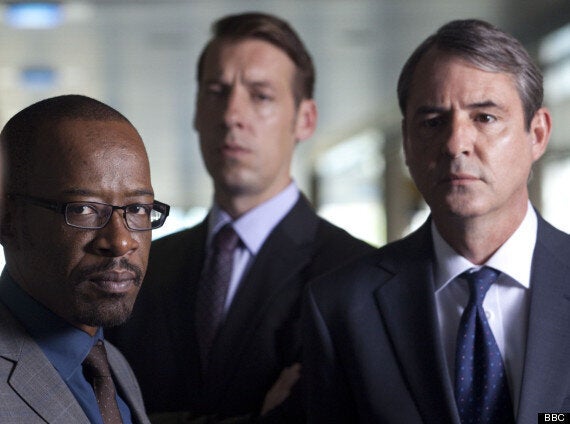 Lennie James played ill-fated corrupt cop Tony Gates in the first series, one of BBC's biggest ever hits
But those same millions will know that Gates met an abrupt end in the closing episode of the last series, posing the question of whether the series will have the same fire in its belly without his unique appeal?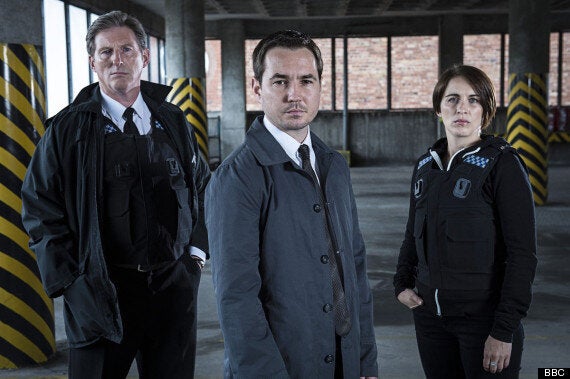 Adrian Dunbar, Martin Compston, Vicky McClure are all back on duty in Line of Duty series 2
The first 10 minutes of the new series sets the scene, with Keeley Hawes as Detective Inspector Lindsay Denton taking part in the safe transportation of a protected witness - a police exercise which goes tragically wrong, and results in her being ostracised by her colleagues, and investigated by the Internal Affairs wing of the police - enter Martin Compston and Vicky McClure in the same roles as in the first series, those cops charged with policing the police, not popular but necessary, and suddenly it is clear - they are the glue of this series.
Meanwhile, there is no doubt about it. Keeley Hawes makes a strong, and surprising, replacement for Lennie James, with none of her usual glamour. Instead, she is down-at-heel, defiantly unglamorous, as a defeated woman, with money worries, sick relatives and only her job to define her. Or is there more to her story?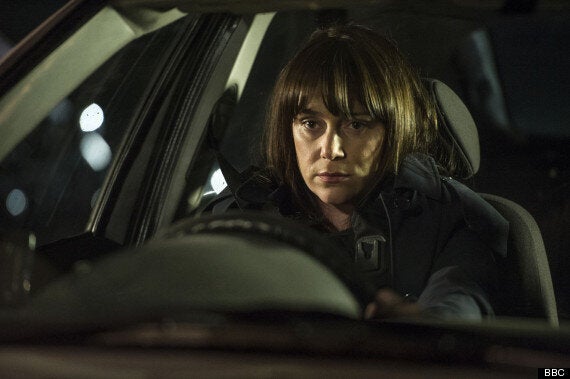 Keeley Hawes is almost unrecognisable as Lindsay Denton, under investigation by her own force
Keeley says herself of stepping into Lennie James's space, "I think the genius of it is to cast a 37-year-old white woman, it couldn't be any more different. People can compare if they want to, but I don't feel any pressure.
"You've got the others who are familiar if you're a fan, while you're just passing through. The whole concept is that there will always be a new strand. And that keeps it really fresh."
Martin Compston adds, "You're going to miss him. He's a force of nature, a lovely guy and phenomenal actor. Everybody ups their game to match him.
"The story delves a bit more into our personal lives, we show more of the problems, it's more well-rounded. There was a lot of pressure on us, because the first series was so strong, but I hope we've done it."
'Line of Duty' Series 2 starts tonight on BBC2, at 9pm. Pictures below...
Popular in the Community