A father of three who is thought to have lived in a house once occupied by the killer of Sarah Payne has been named as a suspected suicide bomber in Syria.
Relatives of "pleasant chap" Abdul Waheed Majeed, 41, say they are praying that Briton Majeed was not behind a suicide bomb attack on a prison in the besieged town of Aleppo.
Officials have not confirmed the identity of the bomber amid reports that a UK jihadi, who used the name Abu Suleiman al-Britani, carried out the attack.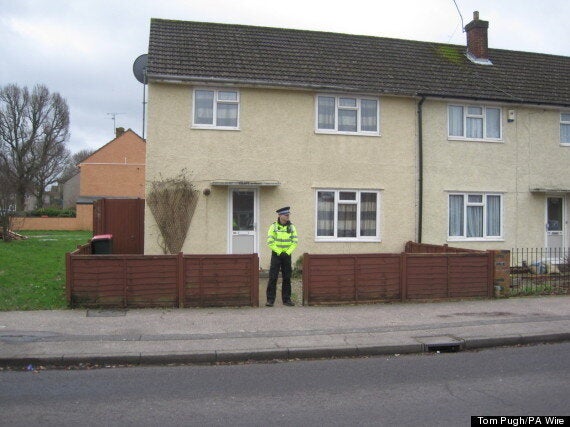 The house is thought to have once been the home of notorious killer Roy Whiting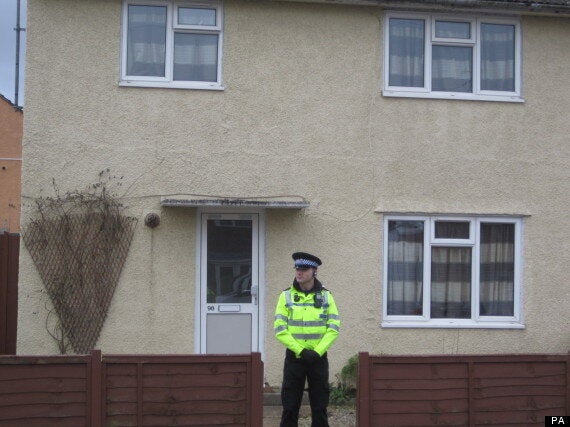 Police stand guard outside the house where the suspected bomber lived
Counter terrorism officers were searching Majeed's home in ironically named Martyrs Avenue in Langley Green, Crawley, West Sussex - the ex-home of schoolgirl Sarah Payne's killer Roy Whiting, according to neighbours.
It is thought to be the first time a Briton has staged a suicide attack in the war-torn state, where rising numbers of UK-born extremists have gone to fight.
Married father-of-three Majeed, known as Waheed, left Britain six months ago, telling his family he was going on a humanitarian mission to Syria.
Neighbour Nita Bateman said Roy Whiting, who murdered eight-year-old schoolgirl Sarah Payne in 2000 in West Sussex, used to live at the house.
Ms Bateman, 55, expressed shock at the revelations that the house could have been used by a suicide bomber, describing him as a "pleasant chap".
She said: "When I became very ill, he was always willing to help, and he would do my neighbour's hedges.
"I'm beginning to wonder whether it's something to do with that house. He was the next person to move in after Roy Whiting's dad moved out.
"I know he was born in West Green, just up the road from here. I have lived here for 20 years, and after all the hoo-ha with Roy Whiting, he moved in soon afterwards.
"I didn't really see him on a daily basis, but you would never have a bad word to say about him - he was just a pleasant chap. I would say I'm shocked, but you just don't know what goes on behind closed doors."
Arif Syed, a community leader in Crawley, said Majeed would phone or Skype his family every three days, but communication was lost with him about seven days ago.
UK counter-terrorism teams have grown increasingly concerned about the trend of young Britons travelling to Syria to train to fight with jihadi groups, and the potential that they could return and stage attacks on UK soil.
Mr Syed, 59, said he hoped to learn that Majeed was not behind the attack in Aleppo. He said: "We have got our hopes high.
"We are praying that he will walk through the door. It's a good possibility that he's still alive and well, and is just not communicating.
"We live with this hope until the authorities confirm, or we get eye-witnesses that say it was him. We strongly hope and believe that he is alive and well, and that he will join his family."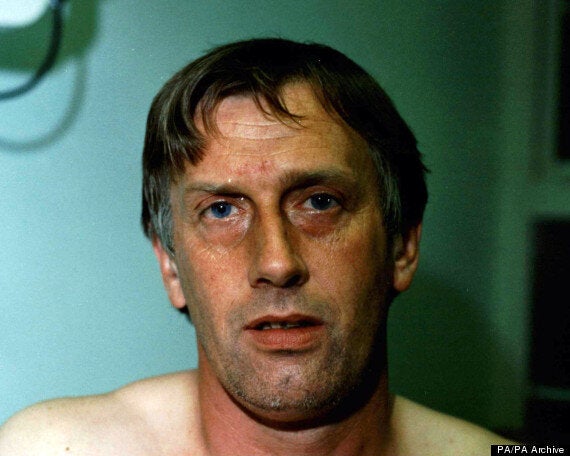 Roy Whiting lived in the road where the house is being searched
Majeed is a father of two boys and a girl aged 18, 16 and 12. He was born and bred in Crawley and worked as a highways contractor.
His uncle, Mohammad Jamil, 65, said Majeed had never shown any sign of extremism. He said: "If the family knew about this, we wouldn't have let him go."
Majeed left for what was said to be his first humanitarian mission to Syria in August, and had not indicated when he would return to Britain.
Mr Syed said he missed two opportunities to return, the last in early January. He said: "He enjoyed it so much and he extended his period of stay."
Mr Syed said the police informed the family that they could not confirm through their intelligence that Majeed was definitely responsible for the bombing. The aftermath of a bombing in Aleppo last week
He said: "The family has been in constant touch with him for several weeks, and he has been sending photographs. "He has mostly been working with a charity on the refugee camps and distributing aid which he has collected from here and other towns in the UK.
"He was quite happy and enjoying this piece of work. We had communication until about seven days ago.
"He had said he was going to another camp and there might be switch-off with the communication, which has happened before.
"He said 'If I don't contact you for a few days, don't worry about it, I will be in touch again'. That's the last communication we had."