Anthony Hamilton says he wishes former F1 driver Paul Di Resta "all the best" after the pair agreed to an out-of-court settlement to end their bitter legal feud.
Former Force India driver Di Resta sacked Hamilton as his manager in 2012 following a dispute over an apparently lucrative sponsorship deal with energy drinks company Go Fast.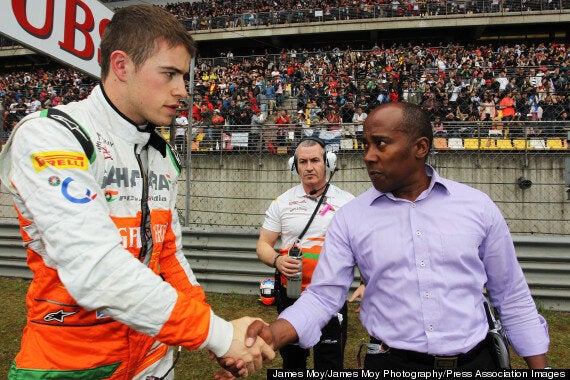 Anthony Hamilton called Paul Di Resta a 'talented driver'
In return, Hamilton sued Di Resta for breach of contract and loss of earnings, resulting in an acrimonious High Court hearing in December but a statement issued by Di Resta's current management company, The Sports Partnership, confirmed the pair have now resolved their dispute.
For his part, Hamilton's comments suggest regret over the public spat with Di Resta.
"I am very sorry Paul and I fell out to the extent we did, and I am pleased to put this matter to bed," he said.
"Paul is a very talented driver, and it is a real shame he does not have the F1 seat in 2014 he deserves.
"I am sure he will do fantastically well in DTM for Mercedes, and I wish Paul the very best for the future."
Di Resta, who has since lost his seat with Force India and is out of F1, will return to the German touring car series DTM for 2014, a championship he won with Mercedes in 2010.
The 27-year-old said: "This has been a difficult year, and I am just pleased to put it behind me and to concentrate on my racing.
"I am looking forward to racing in DTM for Mercedes this year and to the future ahead."