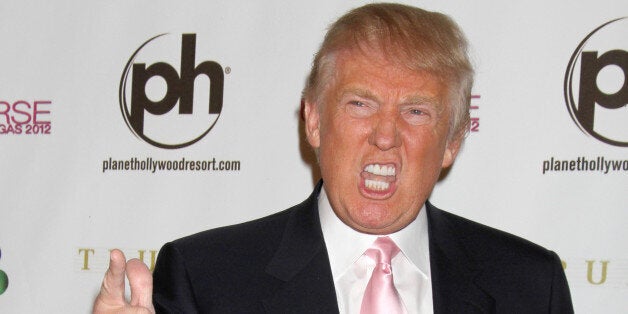 Donald Trump has compared the development of wind farms in Scotland to the Lockerbie disaster.
In yet another bizarre attack on green energy schemes, the billionaire tycoon announced "wind farms are a disaster for Scotland, like Pan Am 103."
The crass comments have sparked outrage from MPs and grieving families alike.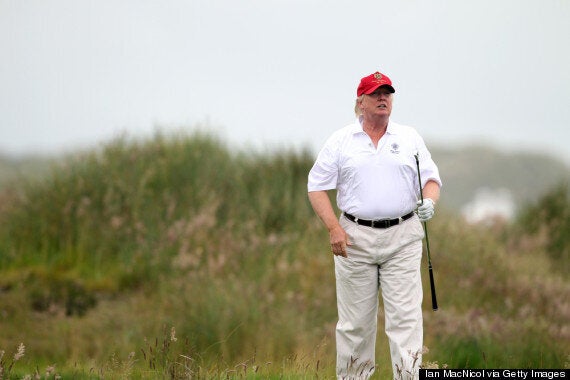 Donald Trump plays a round of golf after the opening of The Trump International Golf Links Course
"Wind farms are a disaster for Scotland, like Pan Am 103. They make people sick with the continuous noise.
"They're an abomination and are only sustained with government subsidy. Scotland is in the middle of a revolution against wind farms."
"I wish he had not made that comparison. Lockerbie was a ghastly tragedy that destroyed many lives and is beyond comparison. It is one of the great and terrible events of man's inhumanity to man and therefore it's of an order where it should not be likened to anything."
Joan McAlpine, the SNP MSP for the South of Scotland blasted the "unbelievably crass," comments, saying they "show a complete lack of respect to the families affected by the Lockerbie bombing – in the US, Scotland and across the world."
In December 2012, Trump was accused of "sinking to a new low" and being "sick" for publishing an advert in Scottish newspapers which linked the government's support of wind farms with the decision to release Abdelbaset al-Megrahi, the man convicted of the Lockerbie bombing.
The businessman's legal team went to court in November to oppose the 11-turbine European Offshore Wind Deployment Centre off the Aberdeenshire coast, claiming it would spoil the view from his luxury golf course.
But judge Lord Doherty rejected the legal bid by dismissing the petition.