Abbey and Aljaz sparked rumours about the nature of their relationship after they grew close whilst appearing on the BBC dance show. Abbey told 'The Jonathan Ross Show', screened on ITV on Saturday, that she thought twice about taking part in the show because she knew she would face stories about her relationship with whoever she teamed up with.
The star, who is married to footballer Peter Crouch, said: "I think it was one of the reservations I had about it really.
"I didn't really want to bring any of that attention home. On the launch show I was desperate to have Robin (Windsor) because we had two days rehearsal and we got to dance with all the pros. "I connected with Robin and then when I didn't get him and he got Deborah (Meaden), I was crying my eyes out and got paired with Aljaz.
"But after a day of dancing you don't even think about anything like that. I know what went on and he knows what went on, so it's not like that, you're just learning to dance."
Abbey did however admit that there was some truth to stories she had chipped her tooth at the 'Strictly' wrap party while drunkenly attempting to eat the glitter ball trophy.
"(I) had half a front tooth and was like, 'What the hell?'" But she added: "It's fixed now." She said perceptions of her had changed after 'Strictly', adding: "A few of the cast were like, 'Oh, I thought you'd be a bit of a knob in real life, but you're not'."
And Abs revealed her husband was the perfect father but he does not always get it right...
"For my engagement he got the date of our engagement engraved into the ring. I was like, 'What's that?' and he was like, 'when we got engaged.' But it wasn't," she said. "He tries!"
Watch the interview on The Jonathan Ross Show at 10.05pm on ITV on Saturday.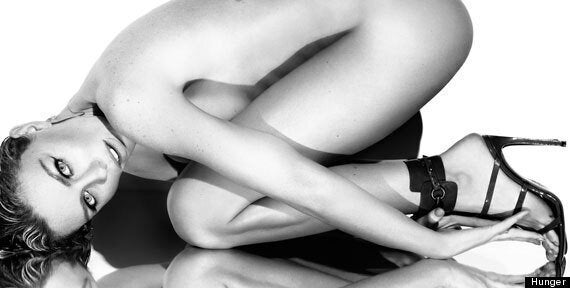 Abbey Clancy: Her 100 Sexiest Pictures
Popular in the Community