Davina McCall broke down in tears once more on the final leg of her arduous physical challenge and said: "I don't think I have ever cried this much."
Davina, 46, has a full marathon distance to complete to round off her 500-mile (805km) journey under her own steam from Edinburgh to London and has been physically drained by the experience.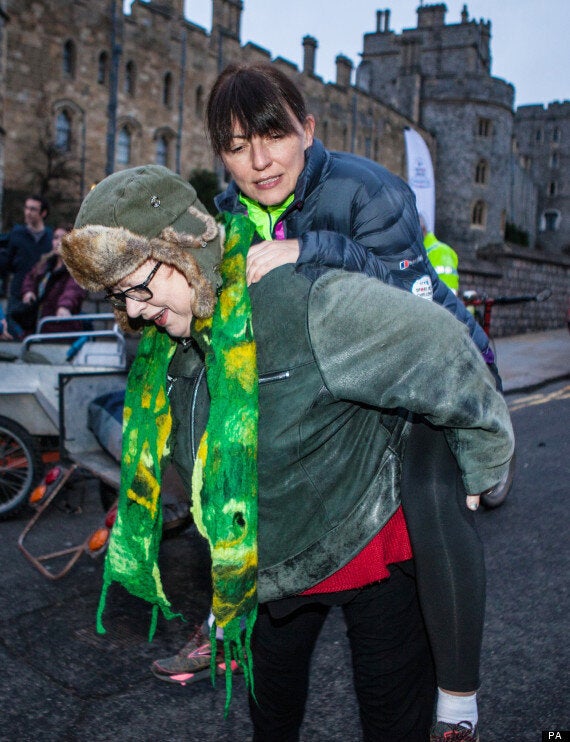 The presenter said her journey - which will end outside London's Tate Modern this afternoon - had been a life-changing experience.
"In about four or five days I think I'll wake up and realise how it has changed me - because I think it will have changed me in some way," she said this morning.
Speaking to BBC Breakfast from Old Windsor where she had spent the night prior to her running stint today, she had to keep wiping away tears and hiding her face as she wept.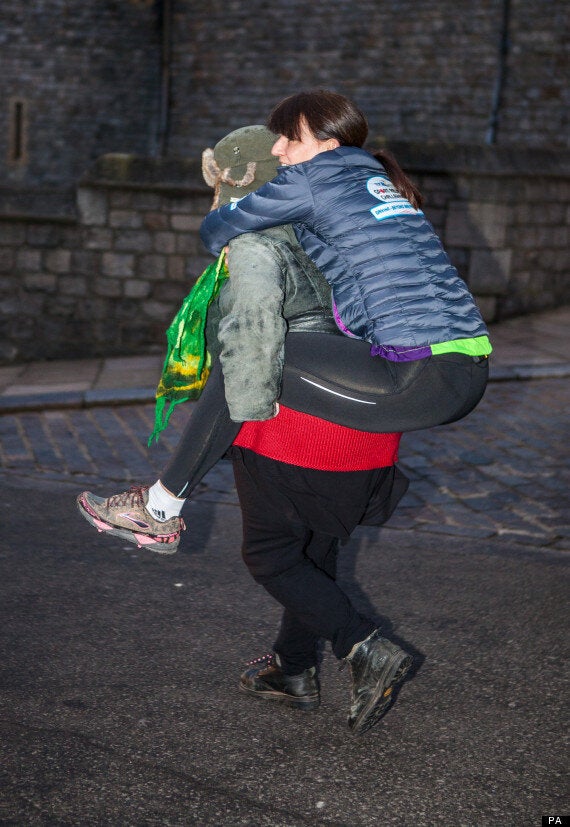 Sitting with friend Jo Brand, McCall said: "I'm quite tired today, but I was just talking to Jo and we were saying that the thing that is going to keep me going is the idea that I'm going home.
"She said she is going to put me in The Priory at the end," Davina joked.
"I'm so physically exhausted , I don't think I have ever cried this much."
The former Big Brother host has had little time to rest after a 77-mile (124km) stint in the saddle yesterday, cycling from Birmingham to Windsor in her series of arduous back-to-back feats of endurance.
She is undertaking the BT Sport Relief Challenge: Davina - Beyond Breaking Point, by cycling, running and swimming and has so far raised £615,941 for charity since setting off on Saturday.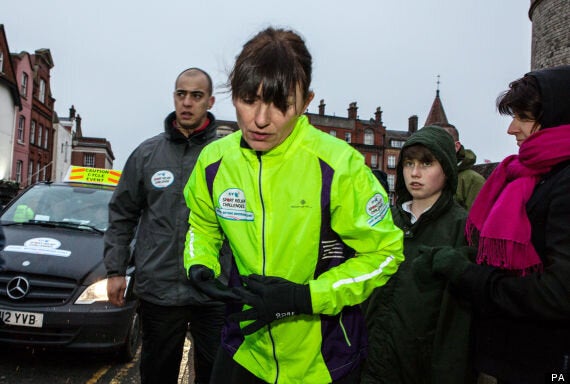 Davina has won over the public with her resilience over the past few days with TV viewers seeing her sobbing and barely able to enter the water during a 1.5-mile (2.4km) swim across Windermere on Monday morning. Her body was limp by the time she was dragged from the lake at the other side and she then had to continue her journey in the saddle for the rest of that day.
The TV star has also been battling with the pain of being in the saddle for so long as well as struggling to take in enough nutrition after losing her appetite despite needing to take on board at least 8,000 calories daily to tackle the challenge.
Her last challenge will wind through central London and see her running across the Millennium Bridge to reach the finish at the landmark gallery.
Davina has said it is the thought of being reunited with her children which was keeping her going, and she said today they remained her focus.
"Do you know what, my family are the number one priority and they are staying the number one priority and that's all I am going to do - I am just going to enjoy them," she said.
She is expected to arrive at Tate Modern some time around 4.30pm.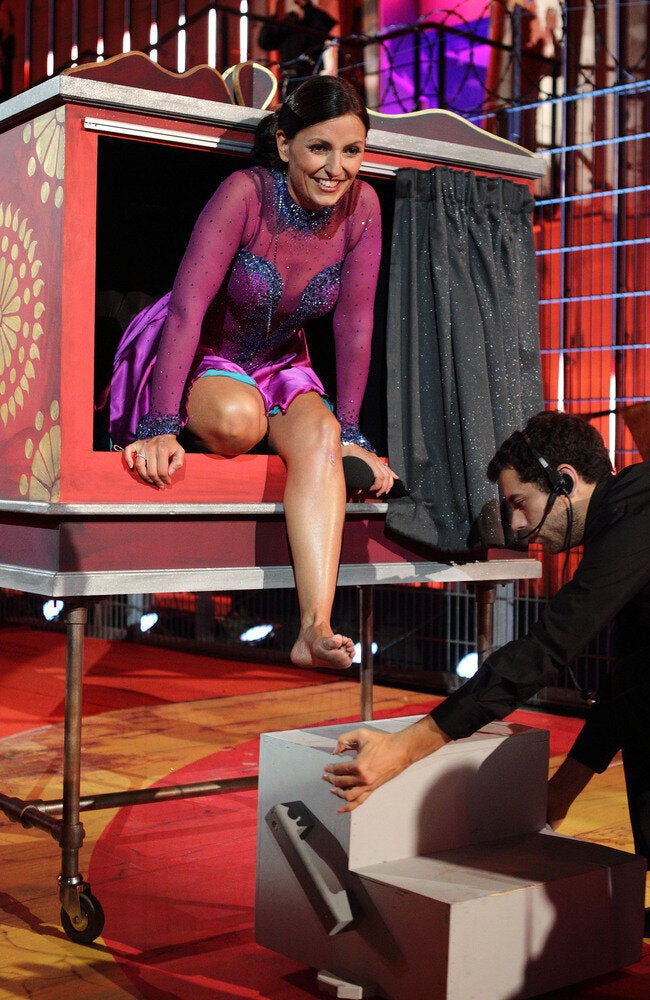 Davina McCall