Giving Dame Helen the royal seal of approval, the Duke Of Cambridge introduced the 'Calendar Girls' actress by saying: "The recipient of this year's fellowship is an extremely talented actress who I should probably call granny." Jeremy Irons, Dame Helen Mirren and Prince William
The 68-year-old was honoured with the fellowship in recognition of her long and award-winning career, that has included films 'The Queen', 'The Long Good Friday' and 'The Madness of King George'. Jeremy Irons was also on stage to pay tribute to Dame Helen, adding: "Helen Mirren has always been an actress impossible to ignore.
"Everything she did was always worthwhile, it was always serious, and because of her it was always intrinsically sexy."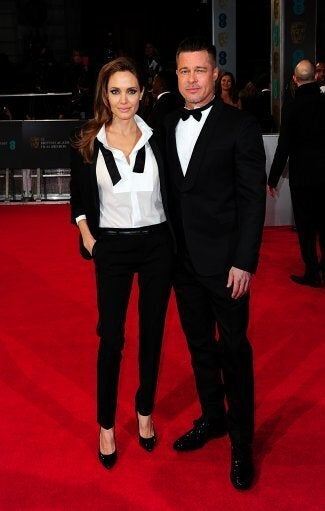 Baftas 2014: Red Carpet
Related