'Kiss Me Once' is the first new material from Kylie since 2010's 'Aphrodite' and, after signing to Jay Z's Roc Nation management company, sees her embracing a funkier (and dare we say it) more American sound.
With contributions from Pharrell Williams and Sia, could this be the album that reprises the success she enjoyed Stateside with her 'Fever' album in 2001?
Here's our track-by-track review…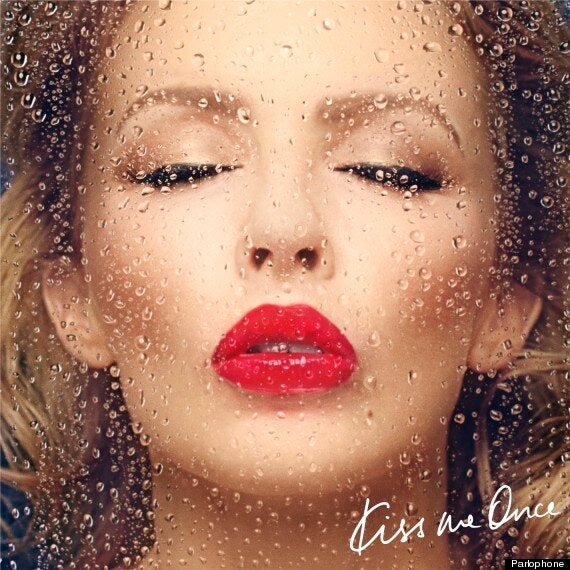 This gorgeous slice of radio-friendly pop was produced by Cutfather who was also responsible for 'Get Out Of My Way' from 'Aphrodite' (one of our faves). The earworm chorus of 'Feel like I'm a million, million… feel like I'm a million miles away' will be firmly lodged inside your cranium after just one listen, which is no bad thing. Single material.
This Pharrell Williams-produced track has the Neptunes star aaaaaalllll over it but it still manages to sound undeniably 'Kylie'. It's another insanely catchy tune and the stripped back, electro funk sound wouldn't have been out of place alongside the Kurtis Mantronik efforts on 'Body Language'. Love.
Imagine if 'Wow' met 'Love At First Sight' and had musical babies, then 'Sexy Love' would be the result. This straight-up, discotastic track bears more than a passing resemblance to Janet Jackson's 'All For You', which is no bad thing. This needs to get a summer single release.
After such a strong start to the album, this is the first blip. With a title like that, we weren't expecting great things and boy, we weren't disappointed. Plodding, dated and not very Kylie. Next!
Now this is more like it. This gorgeous midtempo electro track was originally called 'Indiana' and released by Tom Aspaul last year. The only way to improve on the original was to add Kylie's vocals, which, seeing as you're asking, are FLAWLESS. Pure class.
We really wanted to like this R&B-influenced electro track but were still struggling after our fifth listen. The biggest problem is that the whole thing just sounds incredibly over-produced and somewhere along the way Kylie gets completely swamped and lost among the everything-but-the-kitchen-sink production.
And she's back! The hardcore Kylie fans amongst you will already have heard the live version of this after she performed it at her recent intimate London gig, which hopefully means it's a strong contender for future single release. And it doesn't mess around either, launching straight into the squelchy, electro chorus. 'Take two of these and meet me in the shadows...' Oooh and indeed, errr.
We interviewed Sia a few years ago and she told us how she REALLY wanted to write for Kylie and - ta-daaaah - here is her first effort. It's anthemic, it's melodic, it's girly… it's everything you'd imagine a Sia/Kylie collaboration to sound like. Oh, and it's nice to have a bit of romance amongst all the sex.
Speaking of romance, the album's big ballad (and second single) is this vocoder-heavy duet with Enrique Iglesias. We'll admit to having our reservations about Kylie dueting with Mr.Iglesias but after one listen we were hooked. It's deceptively simple and the whole vocoder thing could have ended up sounding gimmicky but they've managed to pull off a surprisingly moving electro ballad.
A grower, not a shower - it took us a few spins to 'get' this understated, mid-tempo dance track but the 90's house keyboard riff, strings and yet more vocodered vocals soon had us hooked.
Overall verdict: A solid 7/10
The single, 'Into the Blue' is released on 9 March. 'Kiss Me Once' follows on 17 March.
What do you think of Kylie's new album? Listen to snippets of each of the tracks in the album sampler above and let us know by leaving a comment below...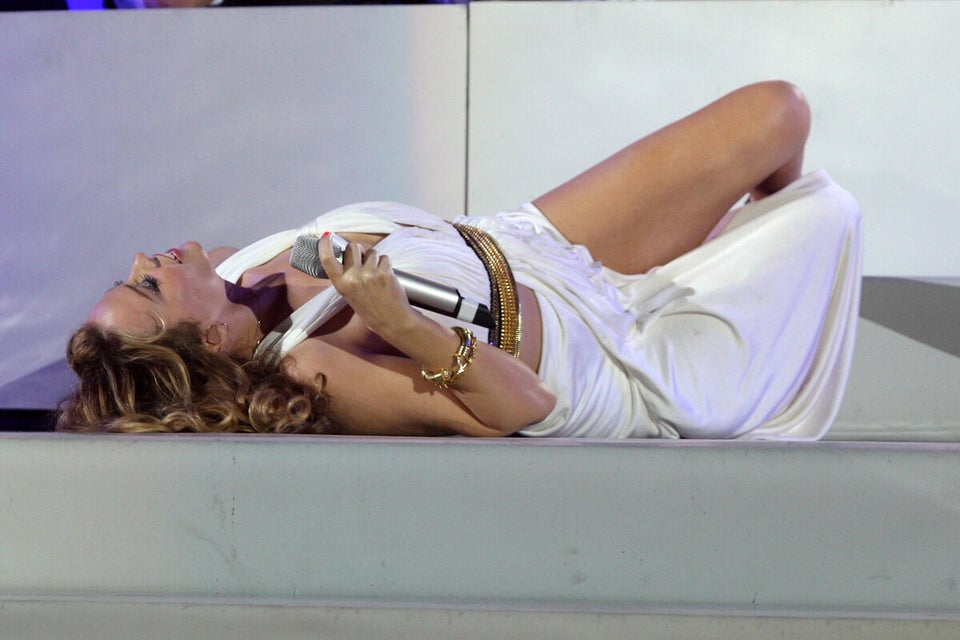 Kylie Minogue's 100 Sexiest Pics