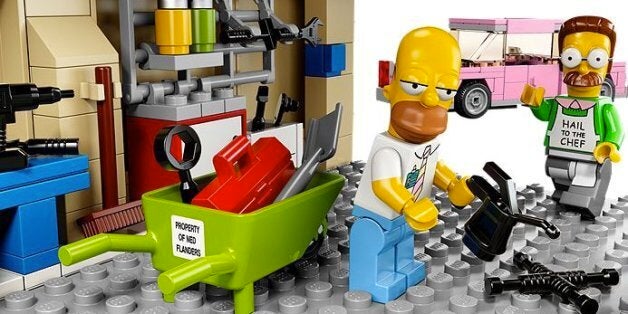 'The Simpsons' might have jumped the shark sometime in the late 90s, but that doesn't mean TV's longest-running sitcom can't still put together a new trick or two. Brick by brick.
Fox has announced that an episode of the long-long-long running family animation made entirely of LEGO will be broadcast on May 4 in the US.
The episode - the series' 550th - will be titled 'Brick Like Me' and feature a similar brickimation look to The Lego Movie, currently sitting atop the box office charts.
In the episode Homer will apparently awake in a world made of Lego and have to figure out how to get back - you know, like that one in 3D animation The Simpsons did 15 years ago ('Homer3'). But... different.
Not coincidentally, the first Simpsons Lego set was released last month - the £179 Simpsons house, complete with all the characters in MiniFig form. Let's just hope the animated versions don't have the same glazed eyes-half-closed look as the plastic characters.