How many times have you woken up in the morning wishing you'd remember your dream, but you couldn't? Or the opposite: when a dream was so vivid, you needed a few minutes to double check reality after waking up?
New research, based on a study of people who remember dreams well (high dream recallers) and those who don't (low dream recallers), has shed light on how the brain works.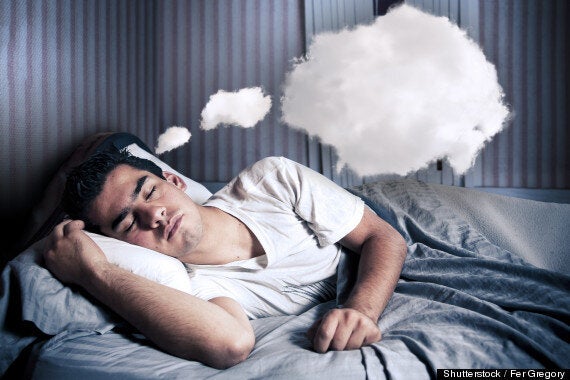 Perrine Ruby, Inserm researcher at the Lyon Neuroscience Research Center, made the following two observations: "high dream recallers" have twice as many time of wakefulness during sleep as "low dream recallers" and their brains are more reactive to noise during sleep and wakefulness.
Although it doesn't explain why we dream, in this new study, the research team sought to identify which areas of the brain differentiate high and low dream recallers. They used Positron Emission Tomography (PET) to measure the spontaneous brain activity of 41 volunteers during wakefulness and sleep.
The volunteers were classified into 2 groups: 21 "high dream recallers" who recalled dreams 5.2 mornings per week in average, and 20 "low dream recallers," who reported 2 dreams per month in average. High dream recallers, both while awake and while asleep, showed stronger spontaneous brain activity in the medial prefrontal cortex (mPFC) and in the temporo-parietal junction (TPJ), an area of the brain involved in attention orienting toward external stimuli.
"This may explain why high dream recallers are more reactive to environmental stimuli, awaken more during sleep, and thus better encode dreams in memory than low dream recallers. Indeed the sleeping brain is not capable of memorising new information; it needs to awaken to be able to do that," explains Perrine Ruby.
Related