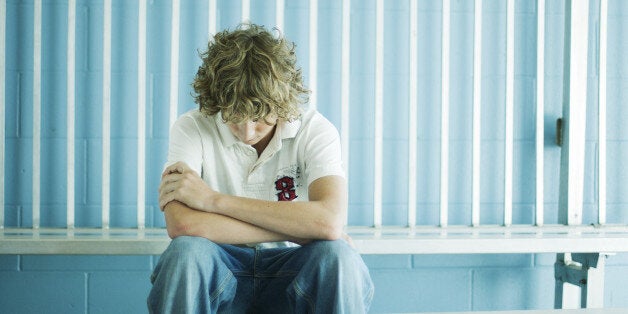 Students suffering from depression are being scared into silence over fears they will be ostracised by their friends if they open up about their mental health issues, research has revealed.
One in four diagnosed are not comfortable talking about it for fear of being mistreated, according to a survey commissioned by the Priory Group. Almost half of students admitted laying bare their mental health problems had affected their relationship with their friends, leaving them isolated from social events and unable to ask for support.
The students who took part in the research, aged 18 – 25, described how once they had opened up to their friends about their illness they began to notice a difference in their friendship.
Students recalled how invitations stopped, gradually phone calls from friends ceased and jokes were made at their expense in what they said was a "deliberate attempt to remove them from friendship groups".
A further one in six were branded "lazy" and "attention seeking" by their friends after revealing they suffered from depression, while 16% said they had lost friends as a result. Nearly half (43%) of first year students said they did not feel comfortable with talking to their peers and a mere 14% said they had been supportive when a friend had confided in them about suffering from depression.
Dr David Kingsley, Consultant Adolescent Psychiatrist at Priory Hospital Cheadle Royal said: "Mental health problems are surprisingly common in students, including depression, self-harm, anxiety disorders and eating disorders.
"As this is often the first time that they have been away from home, they can feel isolated and unable to access support for their difficulties.
"Universities and colleges usually offer counselling and support for such students and it is important that they feel able to access this.
"It is also important, however, that universities and colleges help other students to understand mental health issues better, so that students can access the support they need from their peers and their difficulties aren't compounded by an experience of misunderstanding or prejudice from their friends."


A spokesperson from Time to Change added: "Attitudes are formed at an early age and it's so important that we reach out to the nine in ten young people, who don't have any direct experience or know much about mental health, to prevent them from developing stigmatising attitudes.
"Around half of mental health problems start as a teenager and it's hard enough for a young person to deal with the illness itself without being rejected by friends and classmates.
"Therefore, we need to do more in schools and universities to educate and raise awareness about mental health problems to show just how common they are and help more people to feel comfortable talking about them."
The survey, which was conducted across 18 universities in the UK, polled students on their personal experiences with mental health and the attitudes they had experienced from their peers.
If you have a story you'd like to share, email us at ukstudenteds@huffingtonpost.com
Useful websites and helplines:

Samaritans, open 24 hours a day, on 08457 90 90 90

Mind, open Monday to Friday, 9am-6pm on 0300 123 3393

Students Against Depression, a website by students, for students.

HopeLine runs a confidential advice helpline if you are a young person at risk of suicide or are worried about a young person at risk of suicide. Mon-Fri 10-5pm and 7pm-10pm. Weekends 2pm-5pm on 0800 068 41 41

Mental Wealth UK To join the community or launch a student group contact the charity on home@mentalwealthuk.com
Popular in the Community