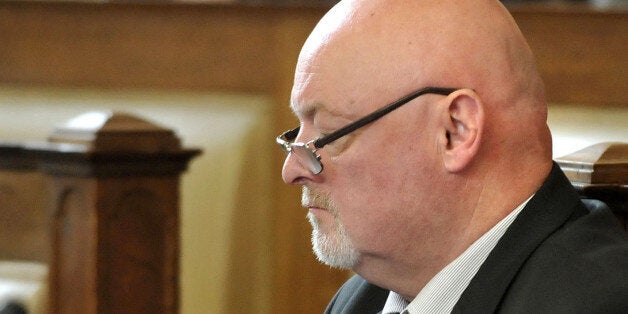 Ukip has been forced to distance itself from local councillor Peter Lagoda over "disturbing" remarks he made during an impromptu visit to a fire station in Wisbech, Cambridgeshire.
Lagoda, who was suspended by Ukip last year after being charged with benefit fraud, admitted to the Huffington Post UK that while in "private conversation" with the firefighters about his family, he described his north African sister as a "w*g" and his relatives living in Germany as "Mongols" who had children with "slanty eyes".
"Yes, my cousin married Mongols and now all their little children are ever so cute and they have slanty eyes," Lagoda said in a telephone interview with HuffPost UK.
Despite being forced by the local Ukip group to write a letter of apology to the firefighters after his visit last month, Lagoda insisted that the furore was "ridiculous, over-the-top" and that the letter "shouldn't have gone out".
The Wisbech councillor, who is still listed as representing Ukip on the council website and remains a Ukip member, defended his remarks as the correct dictionary definitions and accused the firefighters of misunderstanding him.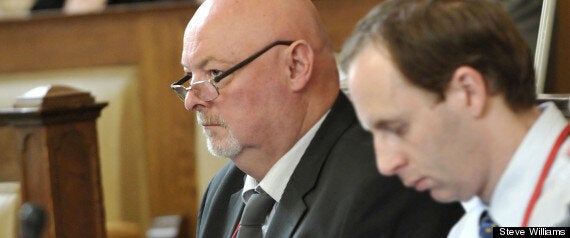 "They've taken it the wrong way and my English must be far greater than theirs because I looked in the dictionary and a person from Mongolia is called a Mongol. It's always the British that bastardize words."
The term "w*g", described by most dictionaries as derogatory and offensive, usually refers to a dark-skinned or olive-skinned person from Africa and Asia, and is believed to be derived from the "golliwog" blackface minstrel doll.
Lagoda, a former Conservative councillor, told the firefighters during his visit that he would help fight cuts aimed at the local fire station and thanked them for attending in a guard of honour for his father, who was an ex-firefighter.
Local politicians have condemned Lagoda for his remarks about his "w*g" sister and "Mongol" relatives having children with "slanty eyes".
Labour MEP Richard Howitt criticized Ukip for not stripping councillor Lagoda of the party whip and for letting him remain a member after his "very shocking" and "deeply offensive" remarks.
"The national leadership of Ukip consistently try to distance themselves from what is the overt prejudice and racism that exists in their membership, but their failure to remove the whip from this particular councillor cries out loud about the true nature of the party," he said.
Councillor Martin Curtis, Tory leader of Cambridgeshire County Council told HuffPostUK: "Of course this sort of language from county councillors horrifies me, what concerns me even more is how it fits into an increasingly disturbing picture about how poorly Wisbech is represented.
"As far as the County Council is concerned it is becoming clear that Wisbech is representational vacuum. The councillors are clearly more interested in causing controversy than they are in standing up and representing a very important market town."
Tory Stephen Barclay, MP for North East Cambridgeshire, warned: "If racist language was used by a county councillor then it is deeply disturbing."
A Ukip spokesperson made clear that the party takes the incident "very seriously indeed" but made clear: "Councillor Lagoda was suspended from the party before this incident occurred. He is not an acting councillor for Ukip now and he was not an acting councillor for UKIP at the time of this incident."
Cllr Lagoda's remarks during his visit to the fire station in January alongside current Ukip councillor Paul Clapp caused one of the firefighters to lodge an official complaint about being left feeling "uncomfortable".
"I...should have challenged that language but thought it may be a generation thing and hopefully he wouldn't repeat this type of language and I did not want to get into any arguments," the firefighter wrote.
Related