 David Cameron's claim that the number of households without work doubled under the last Labour government has been disproved by the official figures.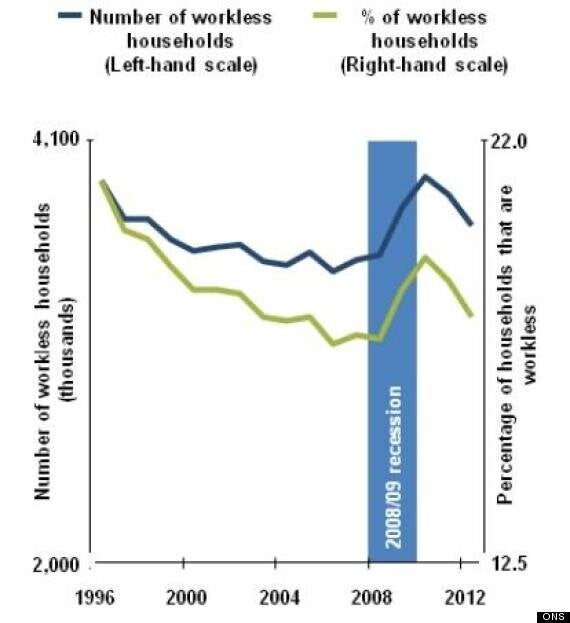 "The prime minister's statement that the number of workless households doubled in the boom years is simply wrong. As anybody who knows anything about welfare knows, the number and proportion fell substantially, as the chart shows," he told HuffPostUK.
"Nor is this the only questionable statement in the article. More broadly, it is important to remember that the rapid rise in numbers on out of work benefits occurred not in the 2000s, but in the 1980s and early 1990s, when the numbers tripled from 2 million to 6 million. The numbers fell significantly in the 2000s.
"It is all very well for the prime minister to talk about a "moral mission", but he should start by getting the facts right."
Portes' attack on the prime minister comes after he wrote about the government's "moral mission" to reform benefits.
"In spite of all the talk about so-called "boom years" we saw a situation where almost a million and a half people spent the last decade out of work – and the number of workless households doubled," he claimed in an article for the Telegraph.
Cameron said the reforms were not just about "making the numbers add up", but were intended to bring "new hope" to people who had previously been written off by the system.