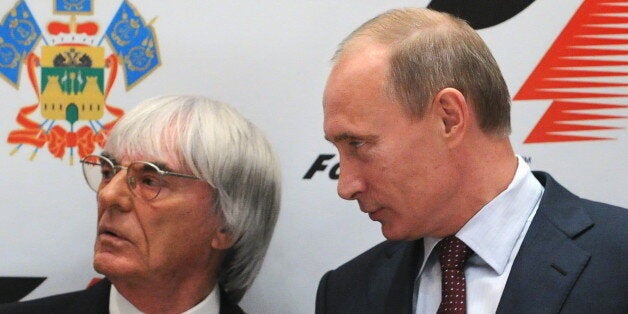 Formula 1 boss Bernie Ecclestone "completely agrees" with Russia president Vladimir Putin's policy towards homosexuality and believes "90% of the world" do as well.
Recently introduced, it has prompted outrage around the world before - and during - the Sochi Winter Olympics.
But Ecclestone told CNN: "He [Putin] hasn't said he doesn't agree [with homosexuality] just that he doesn't want these things publicised to an audience under the age of 18. I completely agree with those sentiments and if you took a world census you'd find 90% of the world agree with it as well."
Ecclestone, 83, added: "I've great admiration for him and his courage to say what he says…[It] may upset a few people but that's how the world is. It's how he sees [the world] and I think he's completely right."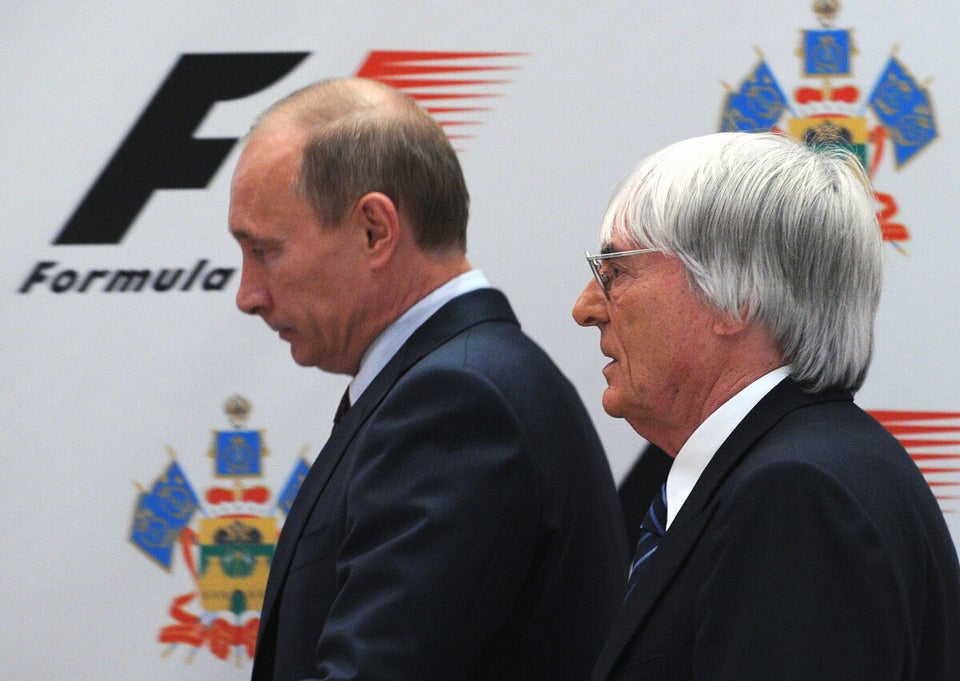 Ecclestone and Putin
Formula 1 will host its first Russian Grand Prix at Sochi in October.