Had he lived, Thursday would have been Kurt Cobain's 47th birthday.
It's hard to imagine the Nirvana frontman as a middle-aged man, but there's no doubt the world's music scene is a lesser place without him.
Released in 1991, Nirvana's seminal album Nevermind sold 10 million copies. However, for Cobain, worldwide fame came with a price.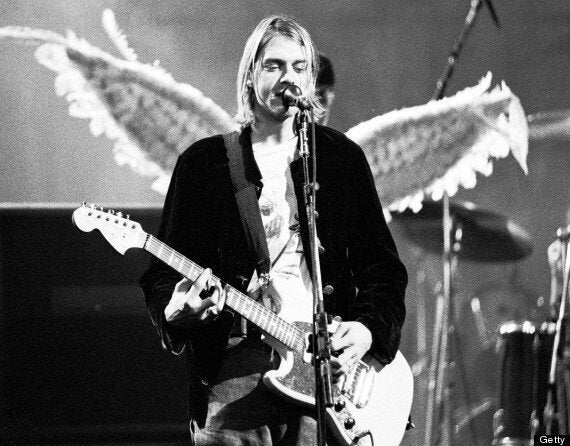 Kurt Cobain performing in Seattle, 1993
He took his own life on April 5, 1994, leaving behind daughter Frances Bean and wife Courtney Love.
Just 27 when he died, his mother Wendy O'Connor remarked at the time: "Now he's gone and joined that stupid club", referring to the common age at which many other musical luminaries passed away.
Yet in the years since Cobain's death, he continues to live on in the hearts and ears of millions.
Happy birthday Kurt, we miss you.
Here are some of our favorite Nirvana performances.