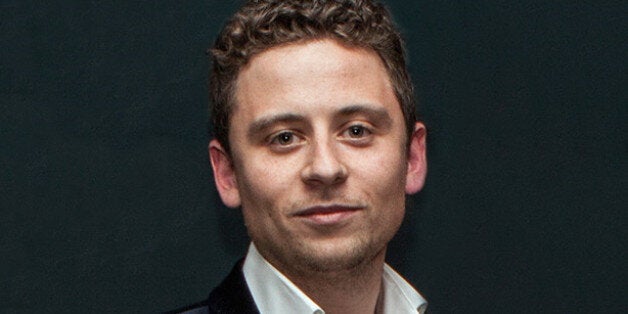 Laurence Kemball-Cook is a 28-year old green energy whiz who latched onto an innovative green source of energy: our feet.
While at university, Kemball-Cook crafted special floor tiles which converted the kinetic energy from footsteps into electricity that could be stored or reused.
The young entrepreneur's business, Pavegen, began to grow as his invention has been used at events, such as last year's Paris Marathon and at the West Ham tube stop, powering lights on the way to the Olympic Stadium.
HuffPostUK caught up with the entrepreneur to hear how he got so far and how he plans to shake up green technology.
How did you get the idea for Pavegen?
I was an industrial design engineer from Loughborough University, and had been working on ideas for low-carbon energy generation in places where solar and wind isn't feasible, such as crowded urban environments with poor sunshine and pollution.
It occurred to me that there's an incredible amount of power being generated on the streets from people walking around as they go about their business. Could I tap into that resource? And that's what I did!
How did you go about setting the business up and getting the technology sorted?
I started looking into it in 2009 and I set up the company to manufacture my invention: patented floor tiles which convert the kinetic energy from footsteps into electricity, to be stored or used in low-power applications like lighting or signage.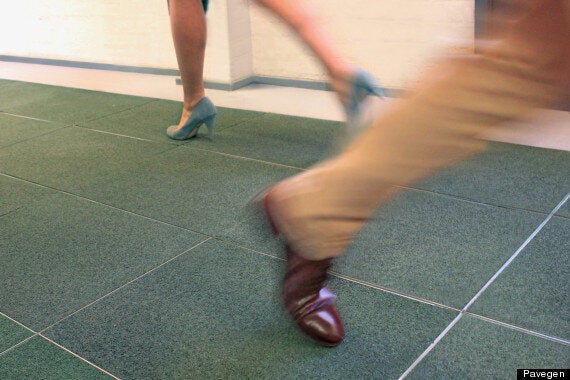 There is still money around for this kind of serious investment. But since the recession, investors want to see some revenue in the company. Our problem was to achieve that without staff, when typically, executives in energy companies are on £50k plus. We didn't have that kind of capital.
In these circumstances, you need to find people who believe in you and the potential of our technology. We were gradually able to establish a highly motivated, experienced team of engineers and marketing people, who were prepared to work for us on favourable terms based on their faith in our IP and business model.
How did the business develop?
The very first application of a Pavegen tile commercially was in 2009 at Bestival where we powered iPhone docking stations with a Pavegen tile dance floor.
From there, our installs diversified into permanent and experiential projects, including a twitter feed stage for Earth Day with WWF, foot-powered Christmas trees at shopping centres and permanent Pavegen sites at schools, West Ham tube stop powering lights on the way to the Olympic Stadium and the Paris Marathon last year.
What challenges did you encounter on the way?
Securing the intellectual property was one of the first challenges. I filed my first patent at four in the morning, three hours before I first publicly displayed Pavegen. In the wee hours I managed to get the formatting wrong so my patent lawyer had to cut it all up and stick it back together to try and produce something that he could fax over. Fortunately it went through.
How is Pavegen doing now?
We've generated sales to date of £1.5m through project delivery in Europe, Singapore, USA, South Africa and Australia!
We've hit many milestones, but probably one of our greatest accomplishments was our installation at West Ham Tube at the London 2012 Olympic Village. Our kinetic energy harvesting system converted over a million footsteps to power lighting in the most public space possible.
What has been your inspiration?
In the green space, I want to be as big and as successful as companies such as Tesla, who have taken innovation to a whole new level and have made clean tech 'cool'.
I also look up to companies such as Dyson, who have changed the face of their industry, implementing transformational development going against status quo.
What is your plan for Pavegen for the next few years?
What we saw in 2013 was the result of the hard efforts from the teams of engineers — experts in electronics, systems, power management - as well as a vast increase in our business specialists.
I'd like to see a major multinational making Pavegen part of the corporate headquarters, integrating clean tech into the everyday.
What's your ultimate ambition?
The vision is to make Pavegen technology available to every community in the world by achieving mass market production and transforming the smart cities of tomorrow. There are currently 3.7 billion people living in our cities; imagine the power we could produce by harnessing the energy from every footstep.
The solution to the world's energy crisis is literally under our feet and we want to encourage people to take that first step on the path to powering a smart and sustainable future.
Related