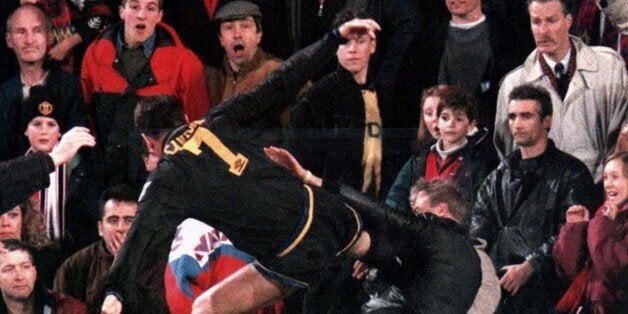 Crystal Palace fans are outraged Manchester United supporters plan to wear Eric Cantona masks at Selhurst Park on Saturday, accusing them of celebrating the death of a fan.
United fans have planned a tribute to Cantona at the same ground he kung fu kicked Palace fan Matthew Simmons in January 1995.
Three months after the incident the teams met in the FA Cup semi-final at Villa Park, where both sets of supporters clashed outside a pub in Walsall and a Palace follower, Paul Nixon, was killed. This contributed to a depleted presence from Eagles supporters for the replay three days later.
Now several Palace supporters have suggested United fans' support of Cantona also glorifies Nixon's death. United supporters have accused them of faux outrage.
Palace, relegated from the Premier League in 1995, have returned to the top flight just three times since, and in March 2005 United supporters commemorated the 10th anniversary of Cantona's infamous act during a 0-0 draw at Selhurst Park.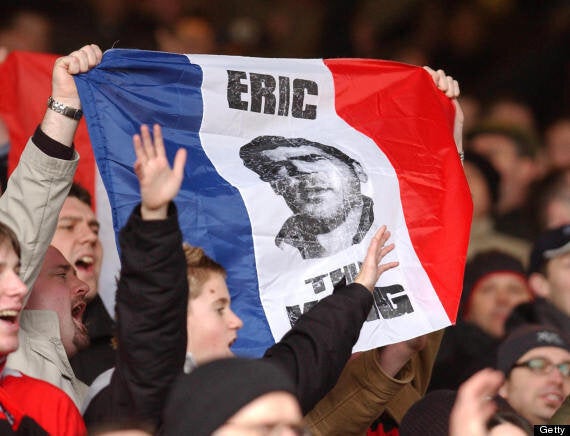 United fans pay tribute to Cantona at Selhurst Park in 2005
Palace warned before the game they would expel any United supporter sporting a Cantona mask. Stadium manager, Kevin Corner, stressed anyone wearing one would be refused entry and added: "If they wear them inside Selhurst Park, they will be immediately ejected on safety grounds."
However, there was no reference made to Nixon's death.
Cantona assaulted Simmons after he rushed down eleven rows to yell: "You French b*****d. F*** off back to France, you mother f***er." He was suspended for over eight months and fined £20,000 but returned to inspire United to a Premier League and FA Cup double.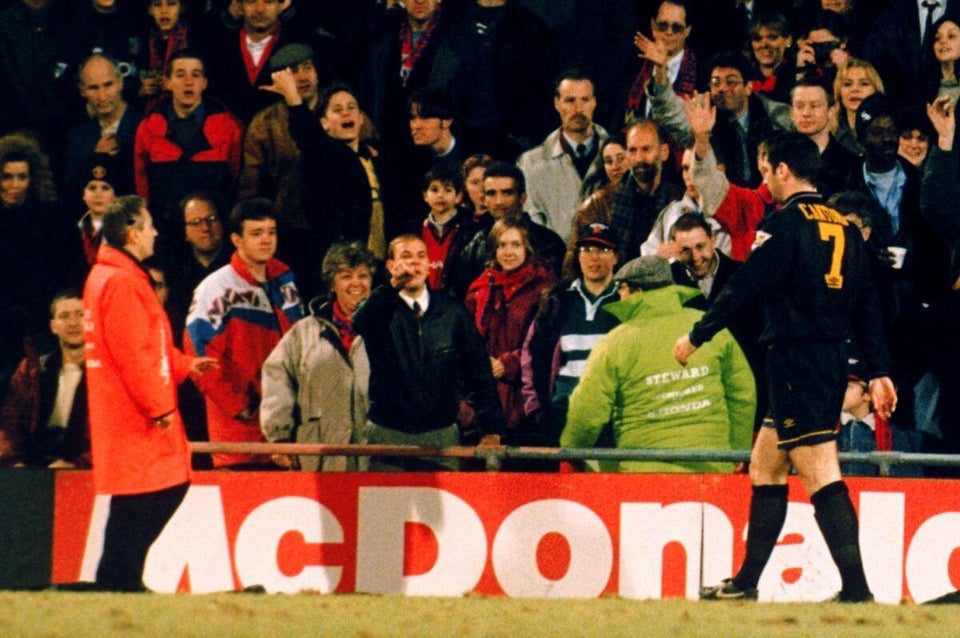 Cantona's kung fu kick