Dirty Den, arguably 'EastEnders'most mischief-making ever character, was killed (for the first time) 25 years ago on Sunday.
Yes, it's been a whole quarter of a century since Leslie Grantham's iconic soap character was shot in one of the most memorable 'duff duff' moments in 'EastEnders' history.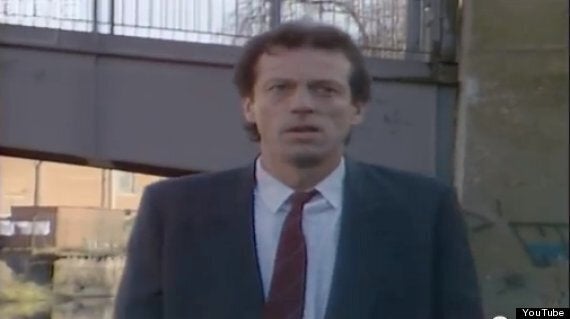 Scheming Den was shot through a bunch of daffodils on 23 February 1989, four years after he first turned up in Walford.
Following a final kiss with Michelle, Den came face to face with a member of criminal gang The Firm who reached into his jacket pocket for what Den believed to be a gun.
Den turned around and walked towards what he thought was an innocent-looking couple, only to be faced with a nasty surprise.
WATCH the moment he met his demise above.
Of course, as any 'EastEnders' fan will know - the splash of Den's body falling into the canal was not to be the last of him.
In 2003, Den's son Dennis - who also had involvement with The Firm - did some digging and found Den was not actually dead.
He tracked him down living in Spain and a whole new Dirty Den chapter began. But was it as good as the first time around? Let us know in the comments below.
Remember 10 more of the best death scenes in soap world below...
Popular in the Community