Since Miley Cyrus kicked off her 'Bangerz' tour in Vancouver there have been plenty of crazy (and v. rude) moments - but did people really expect anything else?
The 21-year-old former Disney star has defended her extremely provocative tour, writing: "You can't say I didn't warn you. Now sit back relax & enjoy the show. #bangerztour"
You can't say I didn't warn you. Now sit back relax & enjoy the show. #bangerztourpic.twitter.com/680jp9Etti

— Miley Ray Cyrus (@MileyCyrus) February 20, 2014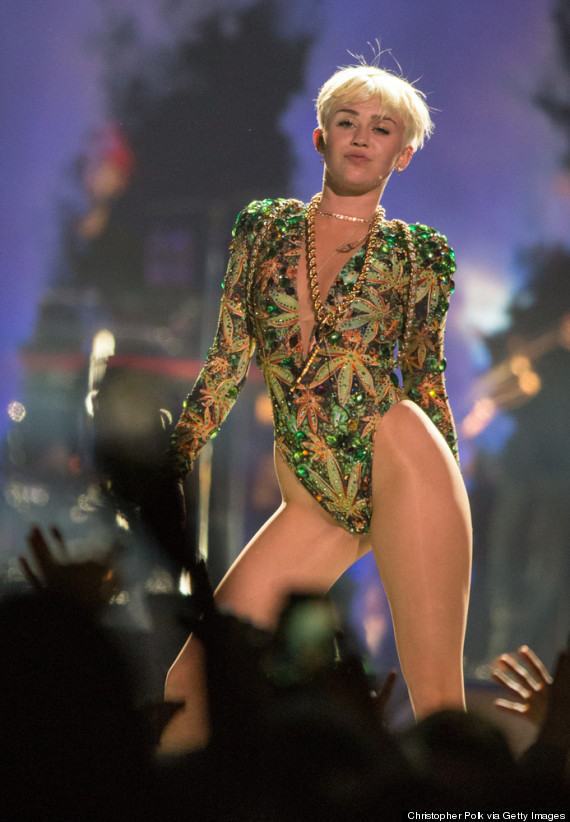 Miley Cyrus
Miley spoke out after reports claimed her tour is in danger of being cancelled because of parents' outrage over all the sexually suggestive dance moves and revealing outfits.
However, reps from her tour company, Live Nation, are all adamant that fans are loving the show and that there are no plans to remove appearances from the schedule.
"There is no truth whatsoever to any stories or rumors of venues pulling out of the Bangerz Tour," Live Nation told E! News.
Raunchy moments in the show include Miley's standard twerking, foam finger licking and crotch grabbing. Plus she can be seen gyrating on top of golden cars and giant hot dogs and pretending to perform oral sex on a former President Bill Clinton look-a-like.
The Sooty and Sweep Show it ain't.
Take a look at the NSFW pictures below...
LIKE US ON FACEBOOK | FOLLOW US ON TWITTER