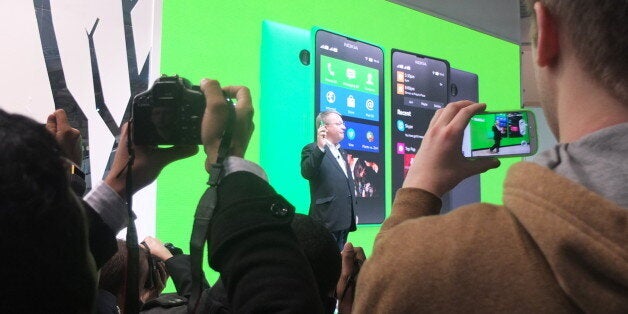 Nokia has unveiled a smartphone designed specifically for the developing world - and it runs Android.
Even as Nokia's smartphone business is still in the process of completing its sale to Microsoft, the company has announced a phone running an OS based on the work of Google.
The Nokia X (€89) and X+ (€99) are touchscreen smartphones which run Android apps and a selection of pre-loaded Microsoft services. They feature a homescreen "influenced" by the Windows Phone platform, but the phone is not running on that OS but a version of Google's Android open-source platform.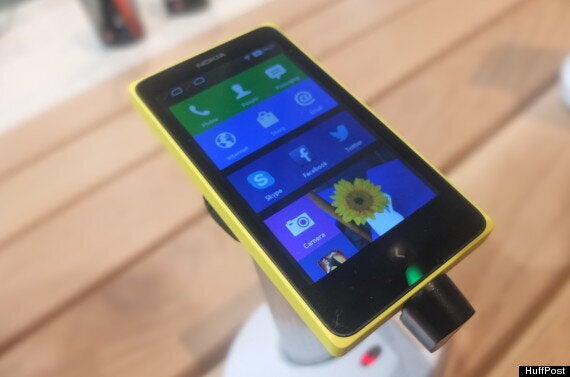 Nokia also unveiled the Nokia XL (€109) - a five-inch version of the same Android-based phone with a five megapixel camera.
Nokia said that the phones would allow users to access thousands of apps out of the box - the lack of which has been a major criticism of the Microsoft Windows Phone platform.
When asked by the Huffington Post UK, Nokia CEO Stephen Elop said that he did not think the move to Android for low-cost smartphones was not an admission of failure, or a reflection of the fact Windows Phone has not attracted a broad enough develop community. Instead he claimed it would be "complementary" for both platforms.
Aimed at the low-cost market and developing world, the phone is intended to spread the reach of Microsoft's cloud and "not Google's cloud" he said.
Microsoft wants to make sure the next billion smartphone users are using its services - Skype, OneDrive cloud storage, Nokia Here maps and email - and not Google's alternatives.
"Today we're bringing all our expertise to bear to bring the next billion people online," he said.
"We have the opportunity to reimagine what we have done in the past for a mobile first and a cloud first world," he added, quoting new Microsoft CEO - and his new boss Satya Nadella.
Nokai 220 - a €29 'smartphone' designed to bring millions of new customers in the developing world online. Featuring a battery with a month's standby time, a 2-megapixel camera and apps for Facebook and Twitter, it's aimed at being an attractive "first smartphone"
Asha 230 - "our most affordable Asha touch device ever", says Nokia, of this €45 touchscreen phone for "young, aspirational people all over the world".