Samsung has unveiled the Galaxy S5, its latest flagship smartphone with a built-in heart rate monitor, improved 16-megapixel camera and a water resistant design.
We had a chance to get our hands on with the S5 early. Our impressions are below - and for all the news head over to our main post from Samsung's Unpacked event.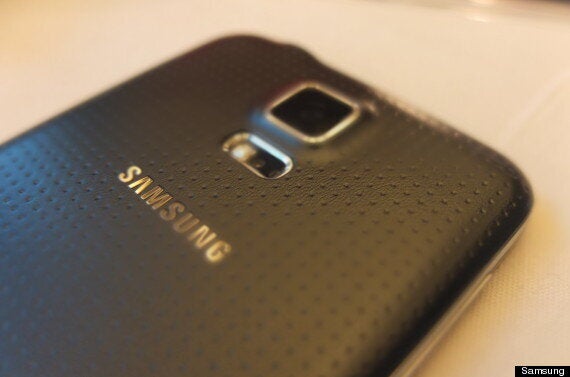 What you think of the S5 is probably going to be determined by whether you bought an S4, or an S3, and when you bought it. Which is to say it's a big upgrade -- if it's your first new phone in a while -- but is not resplendent with world-shattering new concepts that you'll miss if you bought an S4 last year.
What does that mean in practice? Well it means Samsung's new flagship smartphone is a good-looking, hugely powerful, interesting and well-built device. It's also packed with new abilities, built around a substantial focus on fitness, and has an attractive, tasteful new-ish look. It's water resistant, better looking and has subtly more tasteful software.
And if you wanted, you could stop there. Job done. It rocks.
But it's impossible not to add that this is also a device that leaves us - and we suspect any user of last year's phone -- feeling that we're still in the same 'generation' of Samsung smart phones, more or less, that we were when the Galaxy S3 was unveiled back in 2012. It's far better than its predecessor, but in a nuanced, paced sort of way. That's not a negative - it's just a reality of current smartphone trends.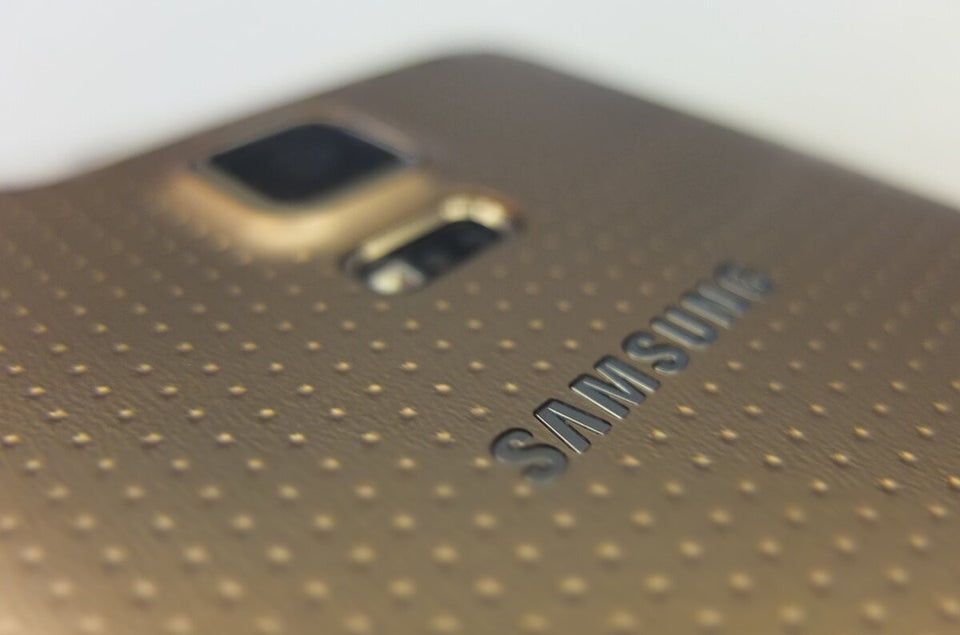 Outwardly, Samsung has most of the major design notes from the S4 intact. There are differences: the new textured back (similar, though distinct from that on the Galaxy Note 3) feels like a mature upgrade from the shinier back on the S4, and not as weirdly 'Top Gear' as on the Note. The decision to make the phone water resistant means that the USB port is covered by a plastic cap, which might be an annoyance when it comes to charging the device, but obviously helps if you're using it in the rain or splash your coffee on the screen.
Happily, even though the phone also carries a slightly larger screen (5.1-inches) than the S4, and is ever-so slightly thicker, it feels about the same weight and size. Which is to say light, thin and sleek. On the downside, the materials used for the front and sides are mostly the same as on the S4 too - there is no metal back or 'premium' finish, and no other big visual leaps. So we suspect that those who criticised the S4 for its build quality when compared to the HTC One or iPhone 5S won't be forced to rethink their position by the new model.
In terms of functionality, however, there are major upgrades and additions. And unlike the S4's raft of 'software' features (remember Smart Stay? Air Gestures? No?) all of these feel solid, useful and real.
The fingerprint tracking works, for instance, and works well, and the idea of using it as a means to make payments is quite intriguing - if retailers jump on board. Likewise the camera upgrades - in particular the much faster auto-focus, and the dynamic HDR mode - are major, while the jump to 16-megapixels is a nice-to-have. The range of new health tracking features is comprehensive and the heart-rate monitor on the back of the device is a neat addition - though we'd have to spend time with it to see how often we'd really use it. It is also nice for the S5 to come with a truly useful 'Ultra Power-Saving' mode, though the lack of any major jump in true battery capacity is a bit of a disappointment.
As a phone on its own terms, then, the Galaxy S5 is massively impressive - and on its launch it will jump to the very front of the pack for Android phones, if not phones overall. But when compared to Samsung's rapid development of its wearable devices, in particular the curved Gear Fit, it might have been nice to see a few more risky plays made to complement the masterfully deployed upgrades.