It was 50 years ago today Cassius Clay, later known as Muhammad Ali, was crowned heavyweight champion of the world at the age of 22.
Although unbeaten in 20 fights, Clay, who had already proclaimed he was "the greatest", was a 7-1 underdog when he entered the ring to face defending champion Sonny Liston at Miami Beach in Florida.
Liston had taken the title from Floyd Paterson when he knocked him out in 1962 and had served two years of a five-year sentence for robbery in 1950. He also had mob ties.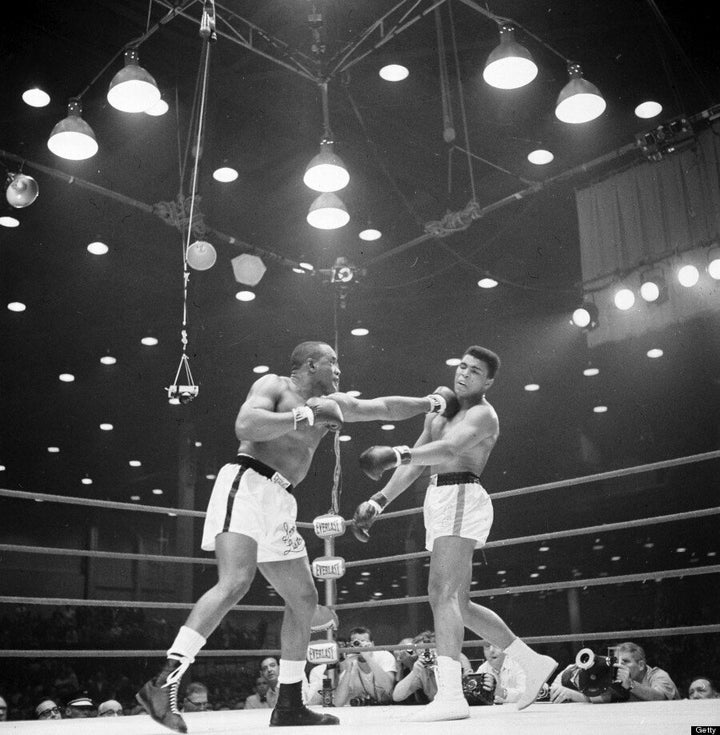 Liston jabs at Clay during their bout in Florida
It didn't intimidate Clay.
American politics at the time were fascinating. The nation was still grieving over President John F Kennedy's death three months earlier, the civil rights movement intensified and Vietnam was becoming more topical.
Clay was regarded as a brash motor-mouth overdue a comeuppance. His reputation changed overnight, as the battered Liston didn't answer the bell for the seventh round and the next morning he cited a shoulder injury for throwing in the towel.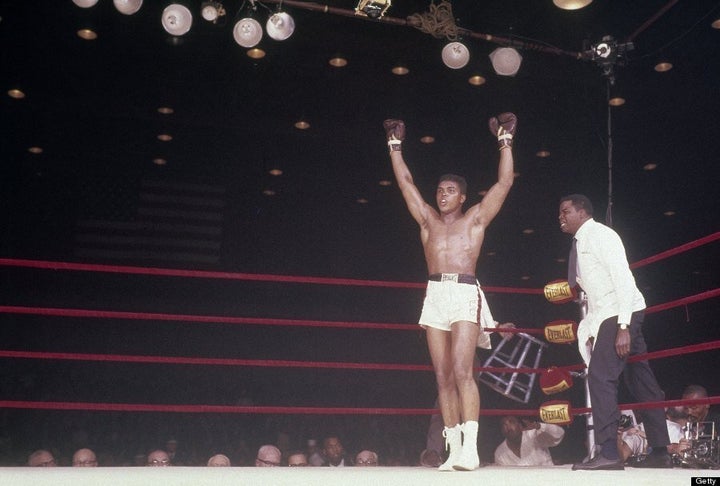 Clay celebrates his victory over Liston
Robert Lipsyte, covering the fight for The New York Times, said: "The only thing that could scare Sonny was a crazy person who defied any kind of logic. I think Clay understood you could psyche out Sonny Liston by some show of insanity. And I think that's exactly what he did."
The gloves Clay wore to defeat Liston were sold for an astonishing $836,500 earlier this month at Heritage Auctions' Sports Platinum Night Auction.
Shortly after that fight, Clay announced he was a Muslim and had joined the Nation of Islam. Eventually, he changed his name to Muhammad Ali.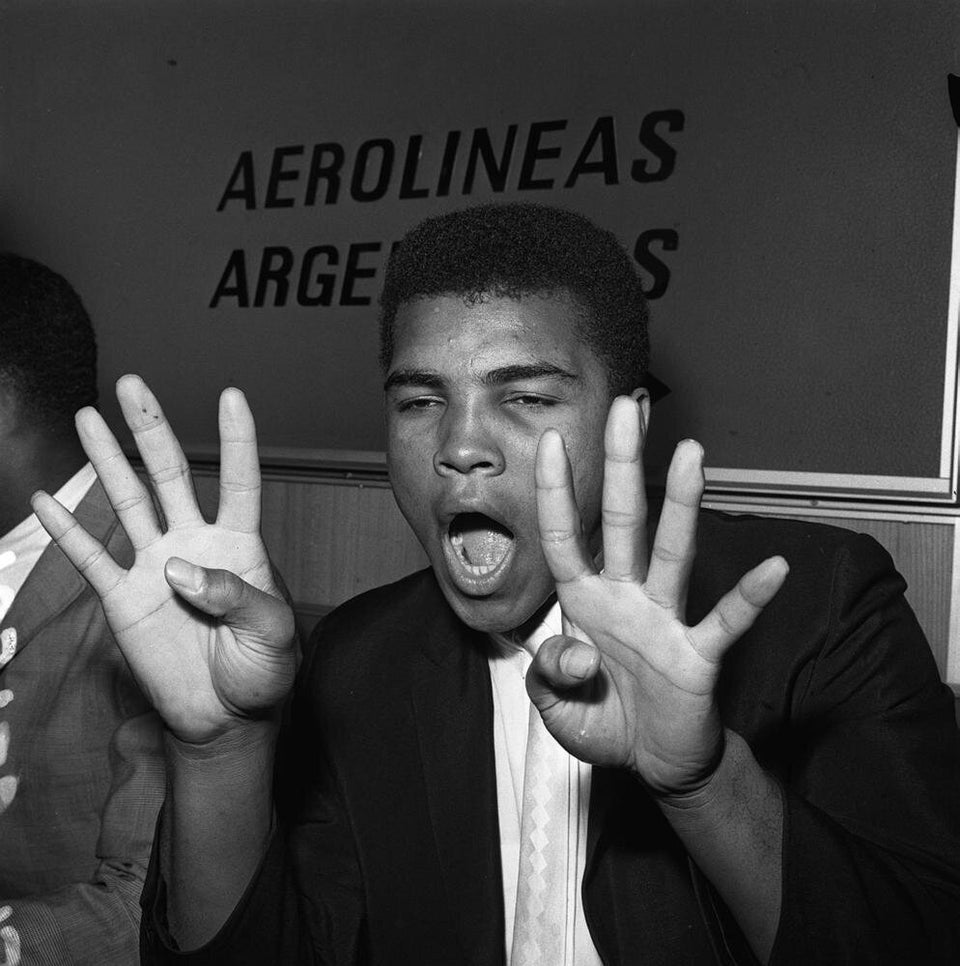 Cassius Clay beats Sonny Liston 50 years on