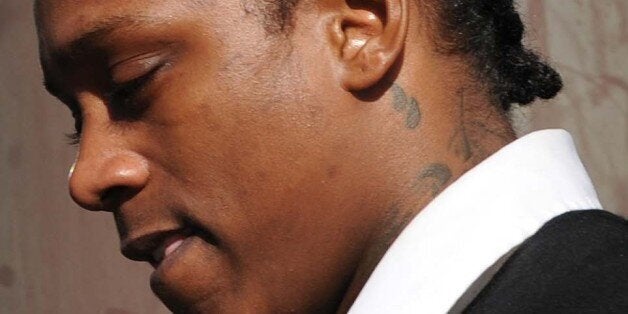 Former Newcastle United striker Nile Ranger has been labelled a "sex pest" and a "predator" by a girl he allegedly went on to rape in a hotel, a court has heard.
Ranger, 22, is accused of raping the girl after they had been out drinking together in Newcastle city centre.
The striker, now at Swindon Town, denies the charge that relates to an incident that took place in January last year.
Newcastle Crown Court heard that the pair met at the Empress bar, where he bought them drinks, but she was unable to remember anything else until she woke up naked in a hotel room the next day.
The jury was read a series of messages from the weeks prior to the incident that Ranger sent the alleged victim, often in the early hours of the morning.
In these he would repeatedly ask her to meet him at a flat or to go out for drinks but she refused.
In one exchange she said: "No, you're a sex pest, told you I would be mates, nothing more."
In another she wrote: "You're like a crazy sex pest animal let out of its cage on a monthly cycle." And in another: "You're a predator, can't deal with that shit."
She also referred to him as "Nile Ripper".
Giving evidence by video link, the girl said Ranger had been messaging her for over a year and she regularly told him that she had a boyfriend.
In one message she said: "No, it's not all about sex, you know, Nile, I have been dating him for a while."
Earlier CCTV footage was shown of the pair arriving in a taxi at the Carlton Hotel in Jesmond, Newcastle, and she can be seen falling out of the car.
Christine Egerton, prosecuting, told the court it was "crystal clear that she was not consenting" as at the time "she was so incapacitated by drink or something unknown that she found it difficult to walk and has no memory whatsoever of what occurred".