Former Guantanamo detainee Moazzam Begg is one of four people arrested in Birmingham on suspicion of terror offences, related to the conflict in Syria.
West Midlands Police have confirmed they detained Begg, from Hall Green, Birmingham, on suspicion of attending a terrorist training camp and facilitating terrorism overseas.
A man, aged 36, from the Shirley area, and a 44-year-old woman and her 20-year-old son, both from the city's Sparkhill area, were also arrested of suspicion of facilitating terrorism overseas.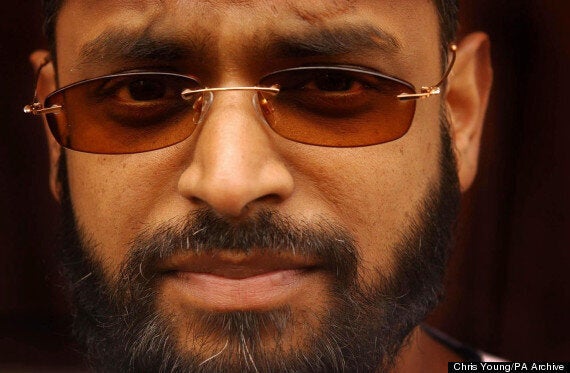 Former Guantanamo detainee Moazzam Begg is one of four people arrested in Birmingham
All four are currently being held at a police station in the West Midlands and their three home addresses are being searched by officers from the West Midlands Counter Terrorism Unit.
Begg was held in Guantanamo for nearly three years after being arrested in Pakistan in February 2002 suspected of aiding al-Qaeda, but released without charge in January 2005.
In December, it was reported the Home Office had confiscated Begg's passport after he visited the war-torn nation.
Begg is a regular speaker at British universities, lecturing about his time in the notorious prison camp
Officers said they were now in the process of removing vehicles and electronic equipment from the home for forensic analysis.
Detective Superintendent Shaun Edwards, head of investigations for the regional counter terrorism unit, said: "All four arrests are connected.
"They were pre-planned and intelligence-led. There was no immediate risk to public safety.
"We continue to urge anyone planning to travel to Syria to read the advice issued by the Foreign Office."
These latest arrests come after it was revealed about 400 British-based extremists have gone to Syria over the last two years - and just over half have returned to the UK.
In recent weeks, ministers have been told that about 250 Britons who went to train and fight in war-torn Syria are now back in the UK - with the conflict described by one top domestic security official as a "magnet" for jihadi activity.
In January alone, there were 16 people detained on suspicion of terror offences relating to Syria in comparison to 24 arrests for the whole of last year.
At the time, a senior Whitehall source said the Syrian threat was "serious" and presented "real challenges for intelligence agencies".
The Birmingham arrests follow reports of what is thought to be the first instance of a British-based jihadist staging a suicide attack on a Syrian government prison in the country.
Abdul Waheed Majeed, 41, is suspected of being responsible for driving a lorry into a jail in Aleppo and detonating a bomb earlier this month.
He is among an estimated 20 Britons who have been killed in the fighting in the war-torn state.
In January, photographs were published of two British brothers from north London believed to have died in battle in the war-torn country in September who were reportedly hailed as "martyrs" and "young British lions" by Syrian rebels.
A patchwork of rebel groups, counting extremist jihadist fighters among their ranks, have been engaged in an intractable and bloody conflict against the government of Bashar al-Assad, which has claimed at least 100,000 lives, since 2011.
Meanwhile in the UK, two women appeared in court last month accused of trying to send 20,000 euro (£16,500) to fund alleged Islamic terrorists fighting in Syria.
Londoners Nabal Masaad, 26, and Amal El-Wahabi, 27, are due to appear at the Old Bailey in May.
Security officials and senior politicians have been warning for months of the potential surge in radicalised foreign fighters returning to the UK from war-torn Syria.
MI5 director-general Andrew Parker told MPs last year that the civil war in Syria has been a magnet for hundreds of British nationals looking for the opportunity for "jihadi" activity, many of whom have come into contact with al Qaida-supporting groups before returning to the UK.
Home Office minister James Brokenshire recently said the issue now formed a significant and growing area of focus for the British security services and warned concerns over terror-related and jihadi activity linked to Syria were "likely to be with us for the foreseeable future".