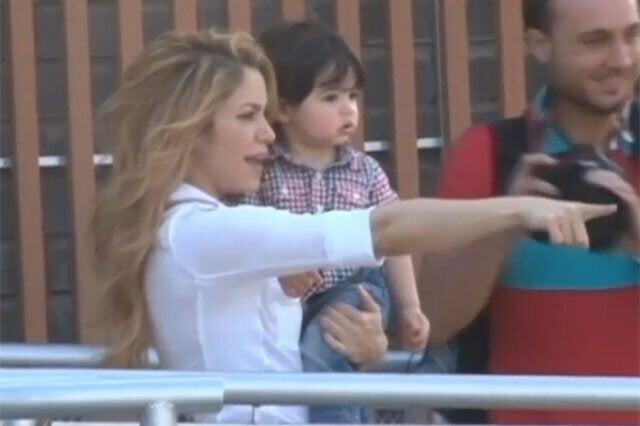 Pop superstar Shakira wowed local children in Cartagena, Columbia, when she turned up to open their new school, funded by the singer's non-profit foundation Pies Descalzos.
Meaning 'Barefoot', the charity was founded in 1997 by Shakira - who is well known in her home country for her social activism. It now educates over 4,000 of Columbia's most disadvantaged children.
The singer, currently a judge on the US version of The Voice, was joined on the trip by Milan, her son with F.C Barcelona and Spain centre back Gerard Piqué.
It was the one-year-old's first visit to his mother's homeland, and Shakira could not wait to get the little lad's Colombian passport, proudly waving it aloft as she spoke to crowds at the school.
Dressed in a simple but elegant white shirt and jeans, the 'Hips Don't Lie' singer said: "I'm so happy to see so many joyful faces," as she addressed future pupils of the school. She later posted a picture of herself with the children to her Twitter feed.
"I want to demonstrate through the Pies Descalzos model how we can change the lives, not only of the children who come to school, but also their families," she told music magazine Billboard this week. "Entire communities can be transformed when you have a school that functions properly."