A man accused of operating a methamphetamine lab in Chicago has appeared in his police mugshot wearing a T-shirt from the television show Breaking Bad.
Daniel Kowalski's photo shows him wearing a T-shirt for the fictional Los Pollos Hermanos chicken restaurant depicted in the show about a methamphetamine manufacturer.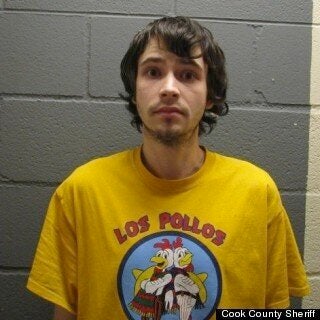 Daniel Kowalski in his appropriate t-shirt
Police say deputies acting on a tip checked Kowalski's home and found beakers, burners, chemicals and instructions for making meth. Psychedelic mushrooms were also recovered.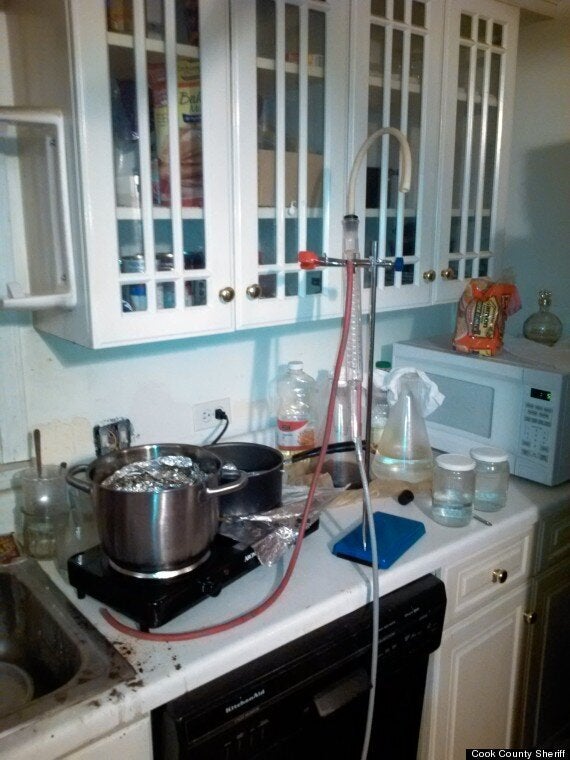 Kowalski, 21, is charged with felony possession of a controlled substance, methamphetamine manufacturing materials and precursors. His bail was set at 100,000 dollars (£60,000) .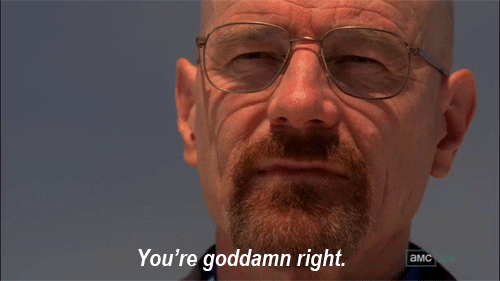 Related