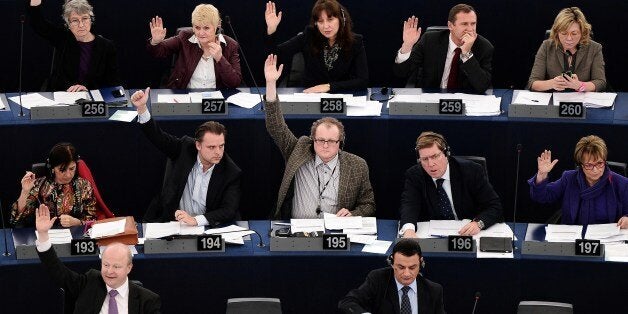 The European Parliament has written to journalists asking them to explain to their readers that the "majority" of laws that affect their lives are made in Brussels.
The letter, written by Björn Kjellström, the head of the UK office of the parliament, is likely designed to encourage reporters to remind voters of the importance of this May's European elections.
The letter says: "Clearly not all citizens are aware that possibly a majority of the laws that have an impact on their daily lives are decided on by MEPs in the European Parliament. That is a democratic problem, and you and other journalists are better placed than anyone to explain what the European Parliament and the European elections are all about."
However the claim that the most important laws that govern Britain are made in Europe, not Westminster, is unlikely to go down well with MPs. It will also provide ammunition for eurosceptics who believe too much power has been handed to the European Union.
Speaking to the Huffington Post UK, leading Tory eurosceptic David Campbell-Bannerman MEP said: "The House of Commons Library admits it's 53% of UK laws; but former German President said 80%. So [the European Parliament is] right on effect; wrong to do it!"