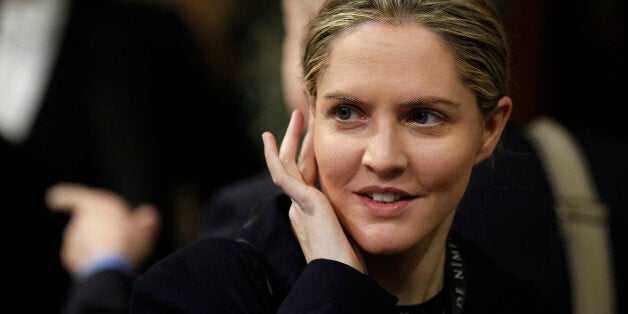 Former Conservative MP Louise Mench was left red-faced on Wednesday night, naming "British Muslims" she respected, without realising one of them is a Sikh.
Sunny Hundal, the founder of the now defunct blog Liberal Conspiracy, is not Muslim, but Sikh.
Internet commentators quickly called her up on the tweets.
Mensch quickly began to backpedal, saying she had believed Hundal was Muslim based on his tweeting and blogs.
Others hinted at a more generalised assumption:
Asked to comment, Hundal told HuffPost UK: "I now plan to trim my beard more like a Sikh one, than a Muslim one."
Mensch was the Conservative Member of Parliament for Corby from 2010 to 2012, when she resigned in order to spend more time with her family in New York City
Drummer Lee Rigby's killers, Michael Adebolajo and Michael Adebowale were sentenced at the Old Bailey on Wednesday by Mr Justice Sweeney, who had waited for a key appeal court ruling on whole life terms before deciding the men's fate.
Adebolajo, 29, was given a whole life term while Adebowale, 22, was jailed for life with a minimum of 45 years.
The killers shouted across the courtroom as they were sent down, with Adebolajo shouting "allahu akbar", and Adebowale calling out "that's a lie" and "it's not a betrayal of Islam" as the judge told them they had been radicalised.
Both men were grabbed around the face as guards struggled to control them, and taken down to the cells.
The judge said the murder had also betrayed "the peaceful Muslim communities who give so much to our country".