Zoos in Europe kill between 3,000 and 5,000 perfectly healthy animals every year, according to a new revelations.
Online petitions and even an offer from a wildlife park in Yorkshire to give Marius a home were not enough to grant a stay of execution. Marius, a male giraffe, lies dead before being dissected
It has since been established that five giraffes have been put down by zoos in Denmark since 2012.
Across Europe, 340 zoos belong to the European Association of Zoos and Aquaria (EAZA) – an umbrella organisation that records species breeding, and the animals that are culled.
Dr Lesley Dickie, executive director of EAZA, told BBC Radio 4's The Report that between 3,000 and 5,000 healthy animals are put down every year across Europe.
"That's our estimate for all animals management euthanised in the zoo, be it tadpoles up until a giraffe," she said.
Among those killed were 22 healthy zebras, four hippos and two Arabian Oryx were also put down. The Oryx were killed at Edinburgh and London zoos in 2000 and 2001.
She added that "less than a few hundred" larger animals such as giraffes, zebras, lions and bears were included in the total.
Like Marius, some animals are put down as part of a breeding programme designed to encourage genetic diversity in the captive population.
But four German zookeepers were prosecuted in 2010 for culling three tiger cubs at Magdeburg Zoo "without reasonable cause" - a step the EAZA judged "entirely reasonable and scientifically valid".
Dr Dickie said if zoo populations became too inbred they would be "absolutely no use for any future reintroduction programme.
"There's lots of success stories. Tiger populations are now more stable in our zoos than they are in the wild," she said.
"Things like golden lion tamarins, a small primate from South America – it only exists because of zoos. There are other animals in which the situation in the wild is very dire and thank goodness we have captive populations."
But after Marius the giraffe was killed with a bolt gun and fed to other animals at Copenhagen Zoo, much of the world was left horrified.
Stine Jensen, from Denmark's Organisation Against the Suffering of Animals, said the situation "should not have occurred".
"It just shows that the zoo is in fact not the ethical institution that it wants to portray itself as being, because here you have a waste product - that being Marius.
"Here we have a zoo which thinks that putting this giraffe down instead of thinking of alternatives is the best option," she said.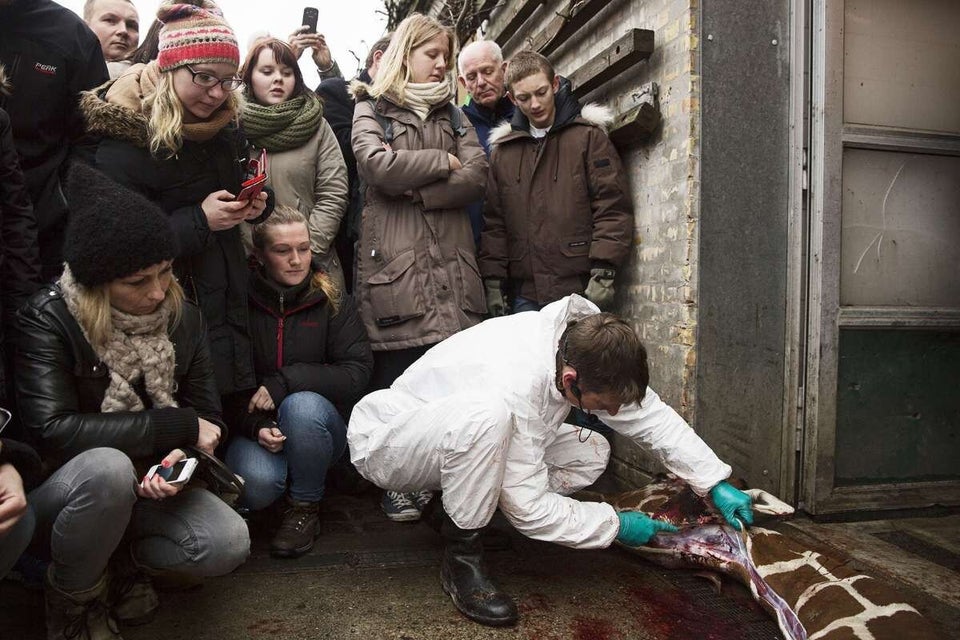 Marius (GRAPHIC IMAGES)