'Strictly Come Dancing' winner Abbey ditched her usual girly attire for a long black dress, leather jacket and red leather boots to complete a rock chic look.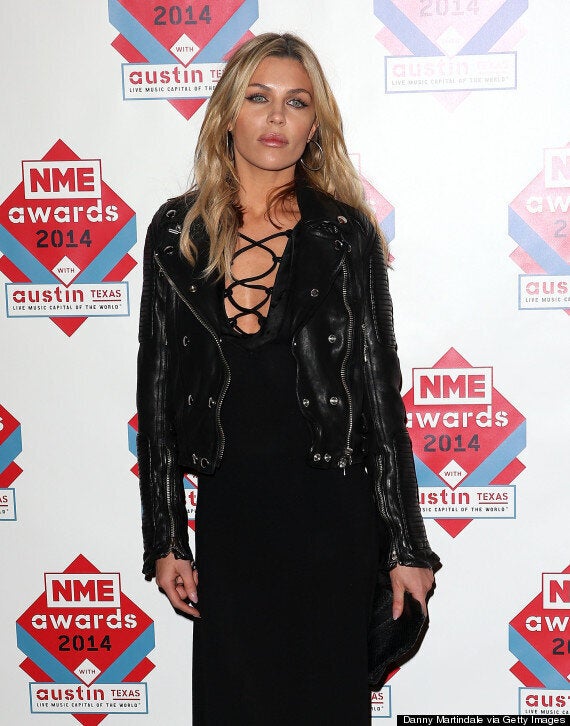 She was later snapped on the dancefloor with her footballer husband Peter Crouch, planting a big smacker on his cheek.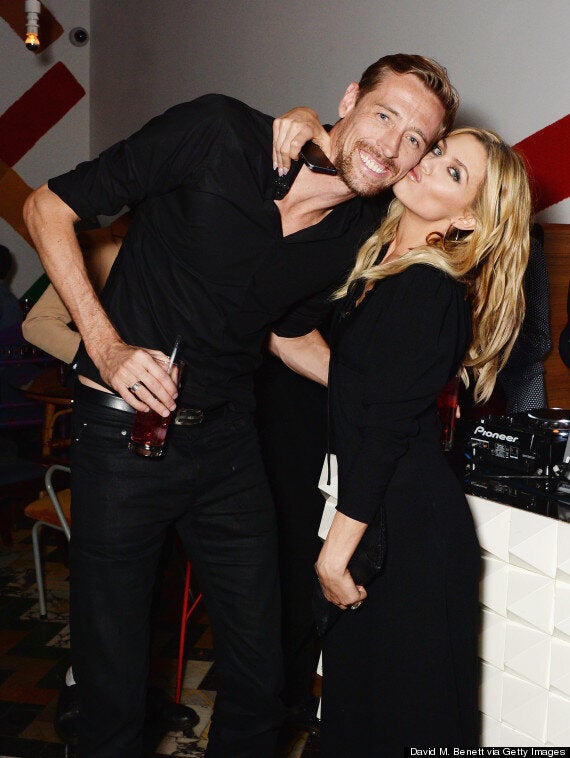 Meanwhile, Lily opted for a brightly coloured block dress and matching garish nails.
The 28-year-old won a gong for Best Solo Artist after hauling herself out of early retirement this year.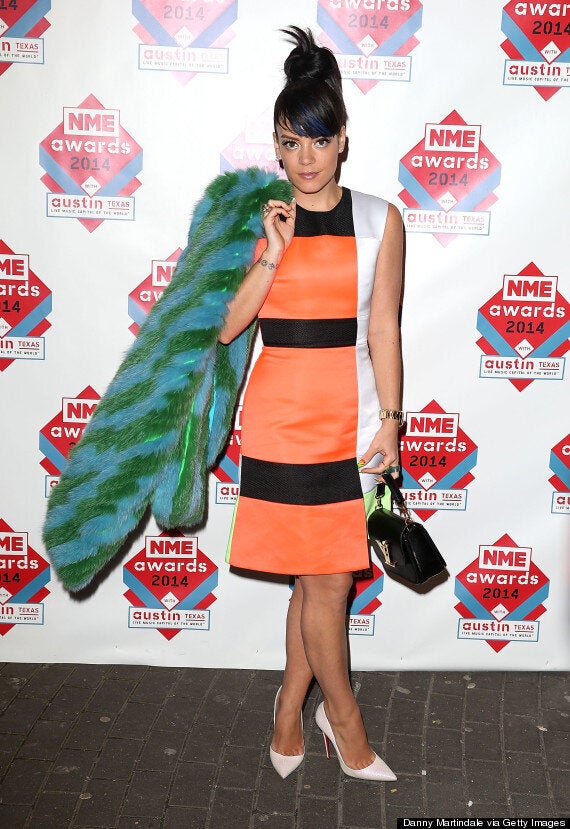 Clutching her award, she said: "This is kind of dumb because David Bowie was in the same category and Jake Bugg, so this one goes to you guys – thank you."
Check out all the pictures from the NME Awards below...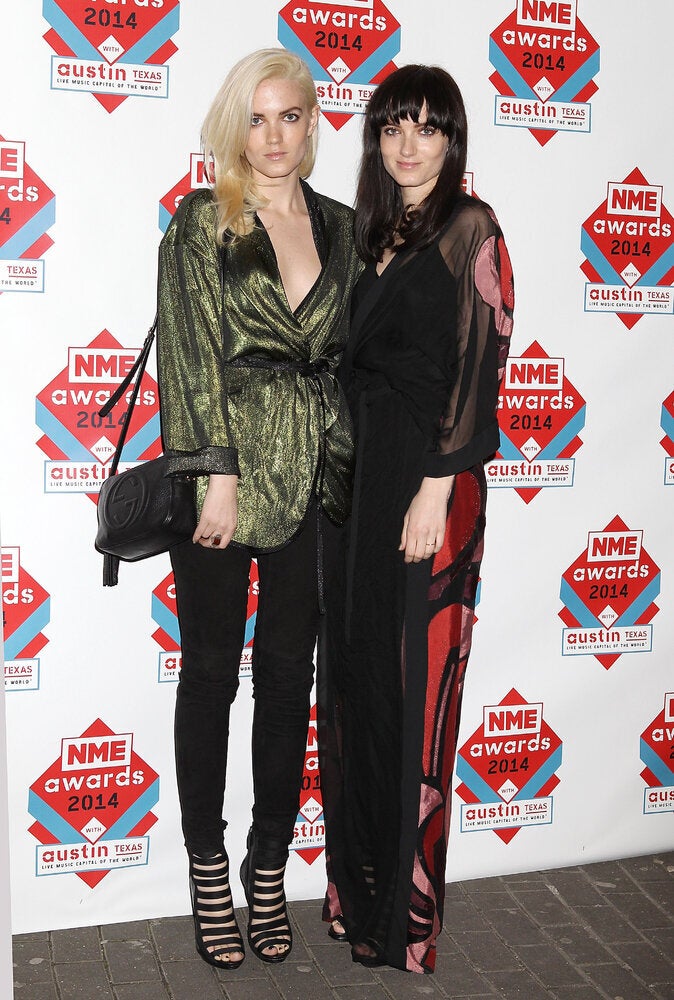 NME Awards 2104