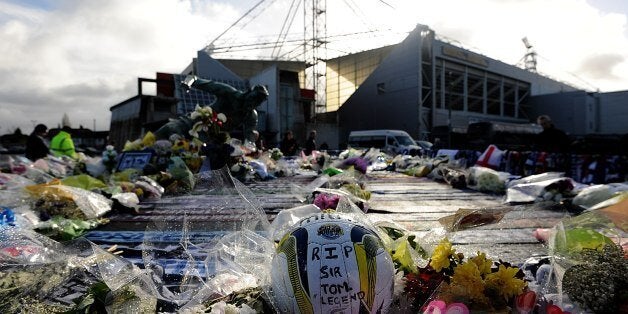 Tens of thousands of people are expected to turn out for the civic funeral of Sir Tom Finney in Preston.
David Moyes, the Manchester United boss who started his coaching career at Preston, attended the service, as did England's record goalscorer Sir Bobby Charlton.
Former England international Jimmy Armfield and ex-United manager Tommy Docherty were also among the mourners.
Former England winger Finney, who won 76 caps and scored 30 international goals, played for Preston all his career, making 569 first-class appearances. He died two weeks ago aged 91.
The funeral cortege will go from the club's Deepdale Stadium - Finney was born on a street next to the stadium in 1922 - with a mounted police escort from the Lancashire Constabulary to a service at Preston Minster.
The Preston and District Veterans' Association will also join the cortege to mark his service as a tank driver in the Royal Armoured Corps during the Second World War.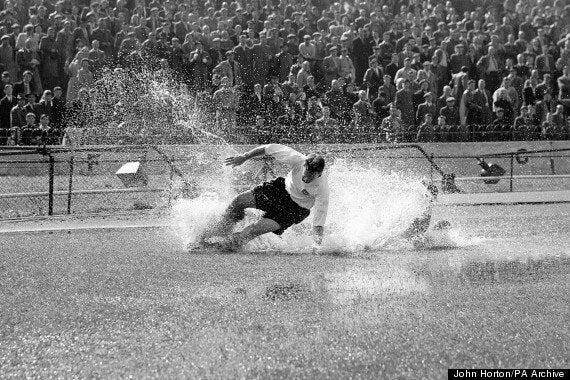 Finney provided one of the great English football photos at Stamford Bridge
The funeral service was shown on a big screen inside Preston's ground and several thousand people have already applied for free tickets to attend.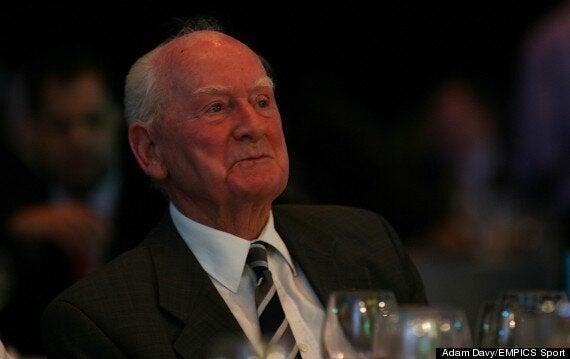 Finney spent the whole of his career at Preston North End
The Football Association is sending Sir Trevor Brooking, the former England international who is now the FA's director of football development, to represent the organisation.
Brooking said: "When I look back on Sir Tom's career he was undoubtedly one of our most gifted and popular English footballers of all time.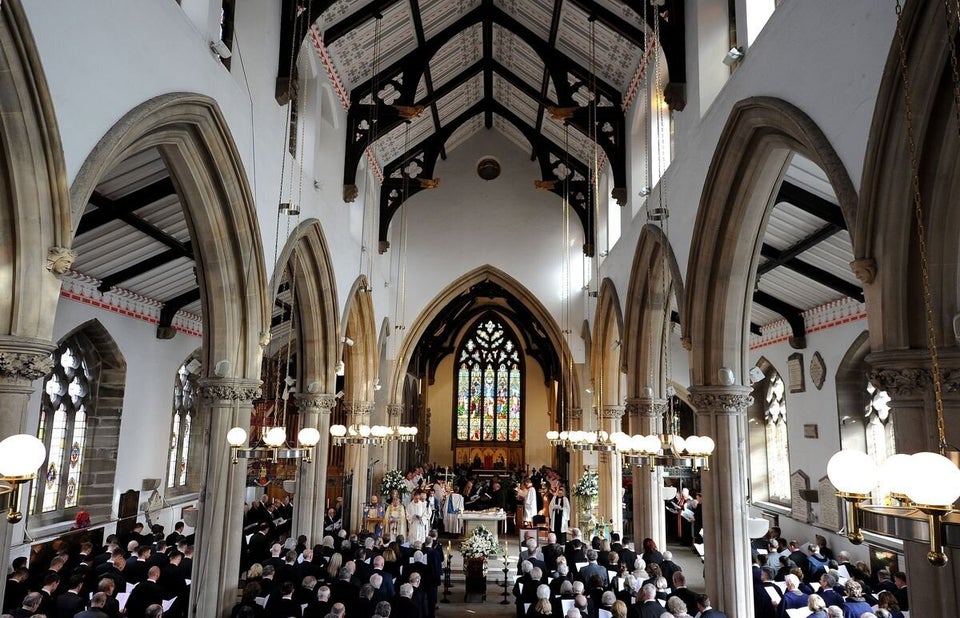 Sir Tom Finny funeral
"Certainly as a young boy in the 1950s, his illustrious exploits alongside the likes of Billy Wright and Stanley Matthews inspired many of us out into our gardens to practice our football skills."
Finney was nicknamed the 'Preston Plumber' - his father insisted he train as plumber and he continued working in the family business throughout his career: useful extra income in the days of the maximum wage for players.
Popular in the Community