Four university students were sent to jail for three days after throwing repeated wild parties at their student house in Boston, US.
More than 1,000 empty beer cans were found at their property in Allston, as police launched a crack down on noise disturbances in the area, Boston University Today reported. The students violated the terms set by a judge on a "disorderly house" charge after a party they held last year, which required them to refrain from holding any more gatherings.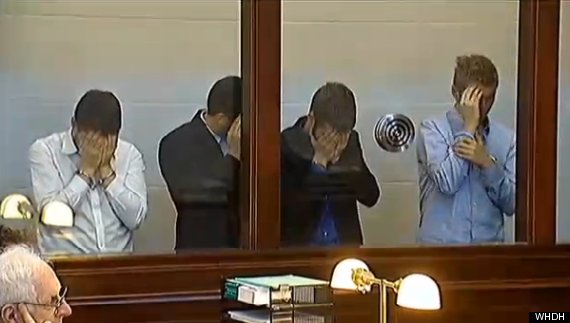 The four students cover their faces as they stand in the dock
But in January, police responded to a complaint from a neighbour and found around 150 to 200 people at the house, according to the Boston Globe.
All four of the students, Michael Oldcorn, 20; John Pavia, 20; Sawyer Petric, 19, and Terry Bartrug, 20 kept their faces covered for the duration of their appearance in court.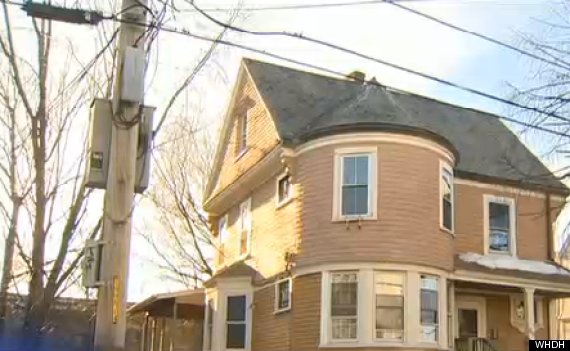 The party house in Allston, Boston
The undergraduates are believed to belong to fraternity Zeta Beta Tau, and may face expulsion by their university, which charges more than $58,000 per year in fees.