Anger is growing in China after a bloody train station massacre dubbed the country's "9/11", with demands filling social media that the world acknowledge a "terror attack" has occurred.
Weibo users called out a "double standard", according to news agency AFP, criticising the West for ignoring the Kunming train station attack where 29 people died, slashed with swords by a number of attackers, and 130 people were injured.
The US embassy in China released a statement saying that it condemned the "senseless act of violence in Kunming" and sent condolences to the victims, but stopped short of calling the killings a terror attack.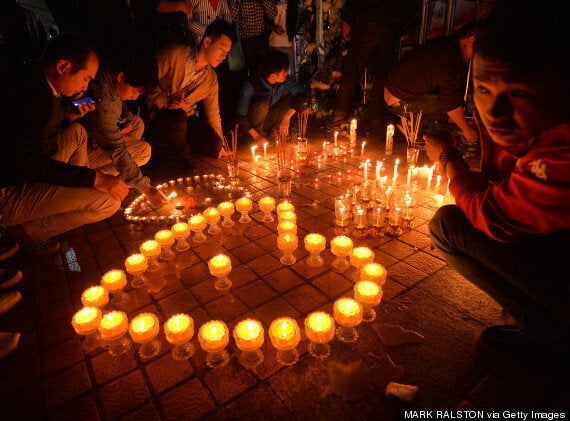 Chinese mourners light candles at the scene of the terror attack at the main train station in Kunming
"If you say that the Kunming attack is a 'terrible and senseless act of violence', then the 9/11 attack can be called a 'regrettable traffic incident'," posted a user called Cao Fan.
"I express my condolences for the setting off of fireworks and burning incident at the Boston Marathon," another wrote.
A make-shift shrine has been built outside the station, which is in the south west China province of Yunnan, with hundreds coming to light candles, place pictures of the dead and lay flowers and wreaths.
The Chinese government has blamed separatists from the north western region of Xinjiang. Uighur Muslims, a significant minority in the region, have been previously held responsible for other attacks on citizens. It has not been independently confirmed who the perpetrators are and how many took part, though four people are said to have been shot by police, and one woman held in custody.
Dilshat Raxit, a spokesman for the World Uighur Congress, said in a statement that he feared the attack would be used as "a new political excuse to suppress Uighurs".
Foreign ministry spokesman Qin Gang told reporters that flags from East Turkestan flags were found at the scene of the killings, and images of the dark blue flag with the Islamic declaration of faith were broadcast on Hong Kong TV.