Footage of a Swedish man stripping off and diving into a chilly lake to rescue an injured duck has gone viral.
Kenth "Kenta" Rehn is filmed swimming back to the shore of a lake in Norrköping with the stricken Mallard, dressed only in his underpants.
Rehn and his friends came across the animal – which had become caught on a fishing hook – a fortnight ago, NT.SE revealed.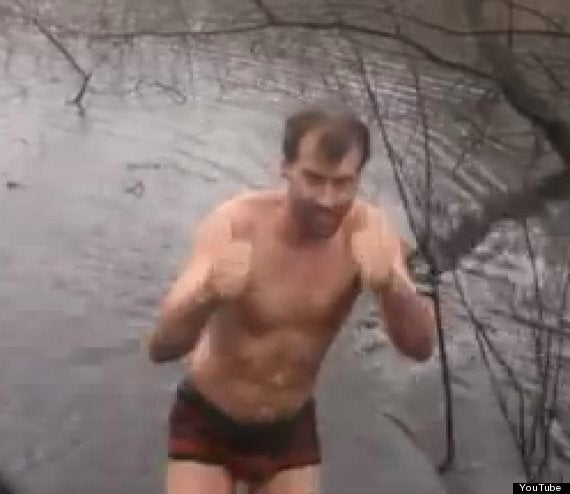 Thumbs up: Kenth Rehn passes the rescued duck to his friends
A blurb posted below it says the water temperature was between 4-6 degrees Celsius.
It adds: "No problem for Kenth 'Kenta' Rehn, he went straight out to the fishing line and brought the duck up to us so we could take care of the poor little one.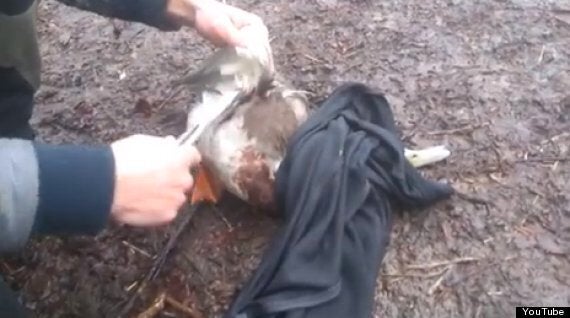 The men cover the duck's head as they free him from the fishing hook
"Thanks to the fast work both in water and on land, the duck easily flew away with minor injuries. There was almost no blood at all and the wings were alright!"
Rehn, who then performed a series of star-jumps in an attempt to keep warm, has since been dubbed "our choice for Swede of the Week" by The Local.
"I took all my clothes besides my underwear and jumped in."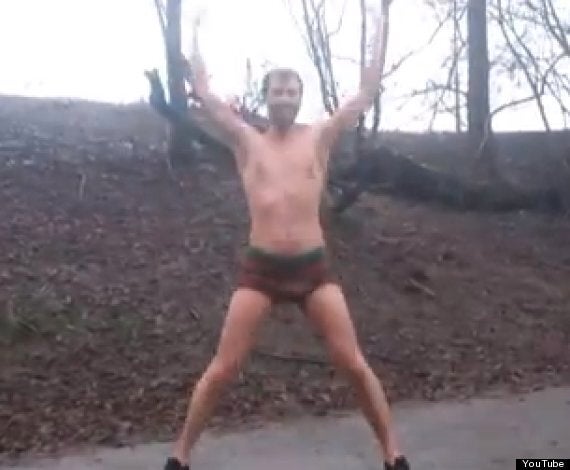 Meanwhile Rehn performs star jumps to stay warm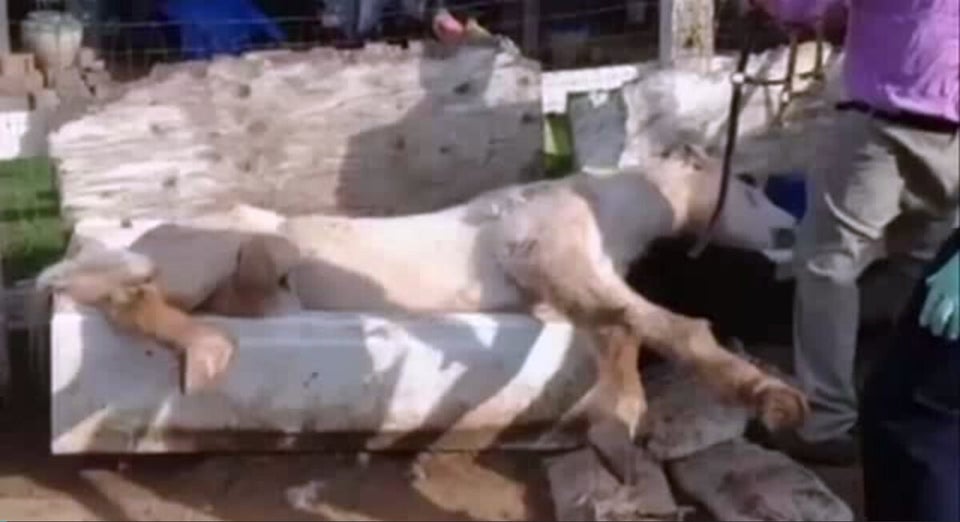 Animals In The News