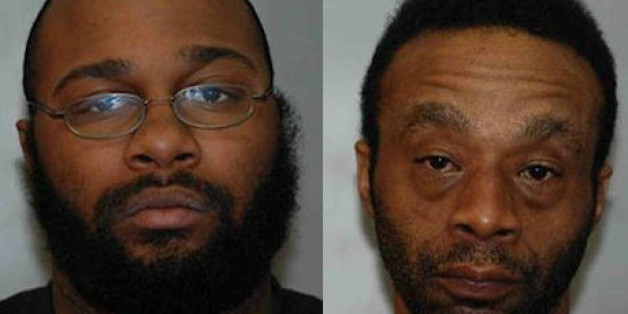 Annapolis Police Department
Two men have been arrested on suspicion of the armed robbery of a pregnant woman who was in labour.
Devery Kelley, 24 and Cornell Robinson, 44, are in police custody after they allegedly held a man and a woman at gunpoint in Annapolis, Maryland, CBS Local reports.
The police were notified by an eyewitness who reported the confrontation at 4.30am on Sunday.
When they arrived the suspects had fled in a stolen vehicle but abandoned it nearby and were captured by officers, WBALTV writes.
It adds a handgun thrown from the vehicle during the chase was recovered.
The woman, who had gone into labour prior to the robbery, was rushed to Anne Arundel Medical Centre.
Hospital officials on Monday morning said she was in good health, but did not specify if the baby had yet been born.